Exclusive collaboration:
Adomex & Frans Verhoeven daily rose hips on the auction clock
In an exclusive agreement, Adomex will now trade all rose hips from Verhoeven Bloemen. These hips, grown in the Netherlands are certified sustainable, dethorned and without leaves. Available in different lengths, Adomex offers these on the auction clocks, for direct sale and through its own web shop.
Entire production Kingsberry and Prinsberry
Adomex has entered into an exclusive partnership with Verhoeven Bloemen for their entire production of rose hips. From 3rd of September we will auction the small hips, Prinsberry Orange and Red, and large hips, Kingsberry Orange and Red, on a daily basis at the Royal FloraHolland locations in Aalsmeer, Naaldwijk and Rijnsburg.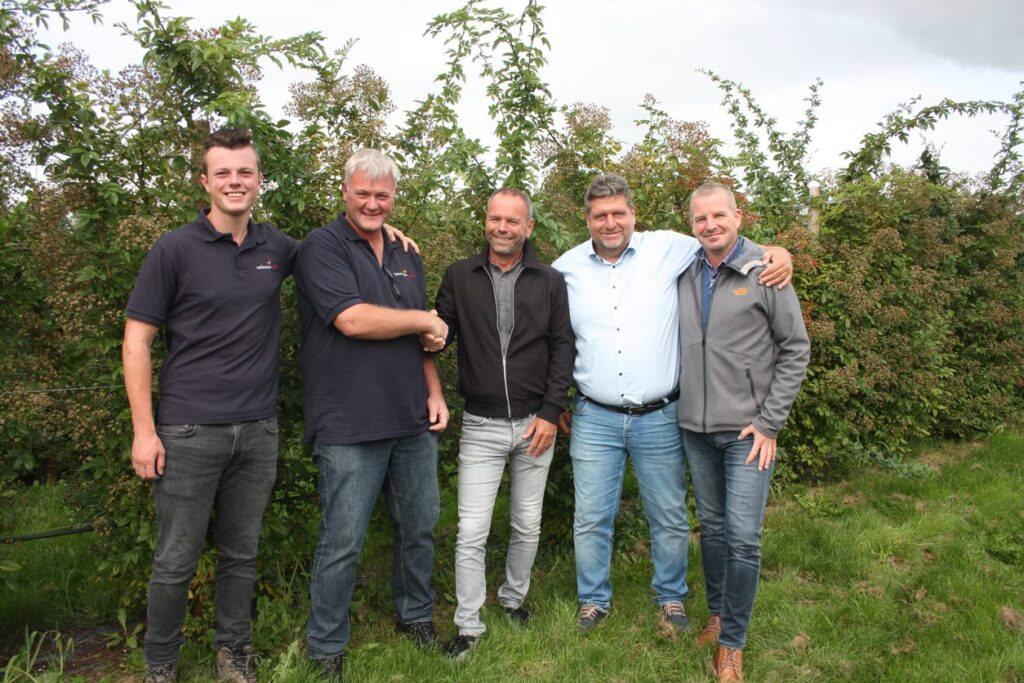 Frans Verhoeven & Adomex
f.l.t.r. Frank Verhoeven, Frans Verhoeven, Ed Heemskerk, Mark van der Ban, Ronald Franken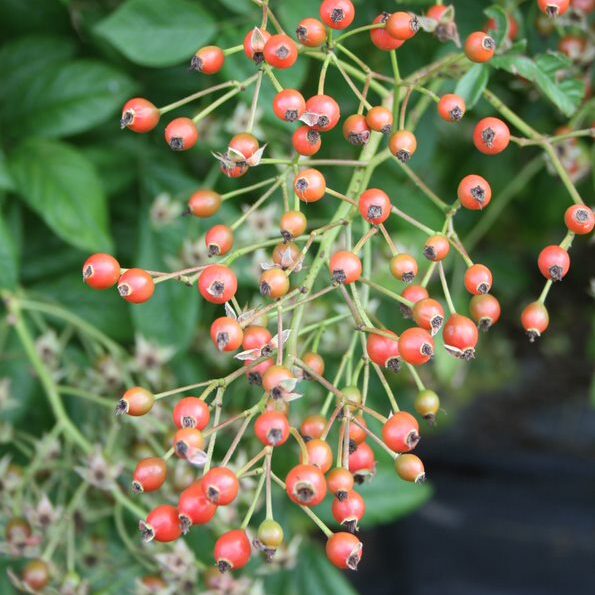 Certificates
These rose hips, grown in the Netherlands, have the certificates MPS-A and GLOBAL G. A. P. They keep well, are supplied without thorns or leaves in standard bunches and are available in various lengths from September to the end of November.
Daily on the clock or in the web shop
The rosehip is currently one of the most wanted and trendy decoration materials in floriculture. And with this quality product from Dutch soil, we always guarantee a daily fresh delivery; harvested today means available on the auction clock tomorrow. Or via our sales representatives and our web shop. Because these rosehips are also included in our product range for direct sales from week 36 onwards.
World's largest specialist in cut and decoration green
As the largest specialist in foliage and decoration green worldwide, Adomex has an almost infinite range of greenery, dried flowers, decoration material and more. Several of our products are grown and harvested exclusively for Adomex, including now also rose hips from the Netherlands.
Want to know more?
Would you like to know more about our rose hip range? Contact us or order directly in our webshop