Exclusieve samenwerking:
Adomex & Frans Verhoeven Rozenbottels voor de klok
Met een exclusieve overeenkomst veilt en verhandelt Adomex vanaf nu rozenbottels op Royal FloraHolland-veilingen. Deze in Nederland geteelde bottels zijn gecertificeerd duurzaam, ontdoornd en zonder bladeren. Verkrijgbaar in verschillende lengtes bieden wij ze aan op de klok, voor directe verkoop en via onze webshop.
Gehele productie Kingsberry en Prinsberry
Adomex is een exclusieve samenwerking aangegaan met Verhoeven Bloemen voor hun gehele productie rozenbottels. Vanaf 3 september veilen wij dagelijks de kleine bottels, Prinsberry Orange en Red, en grote bottels, Kingsberry Orange en Red, op de Royal FloraHolland-vestigingen Aalsmeer, Naaldwijk en Rijnsburg.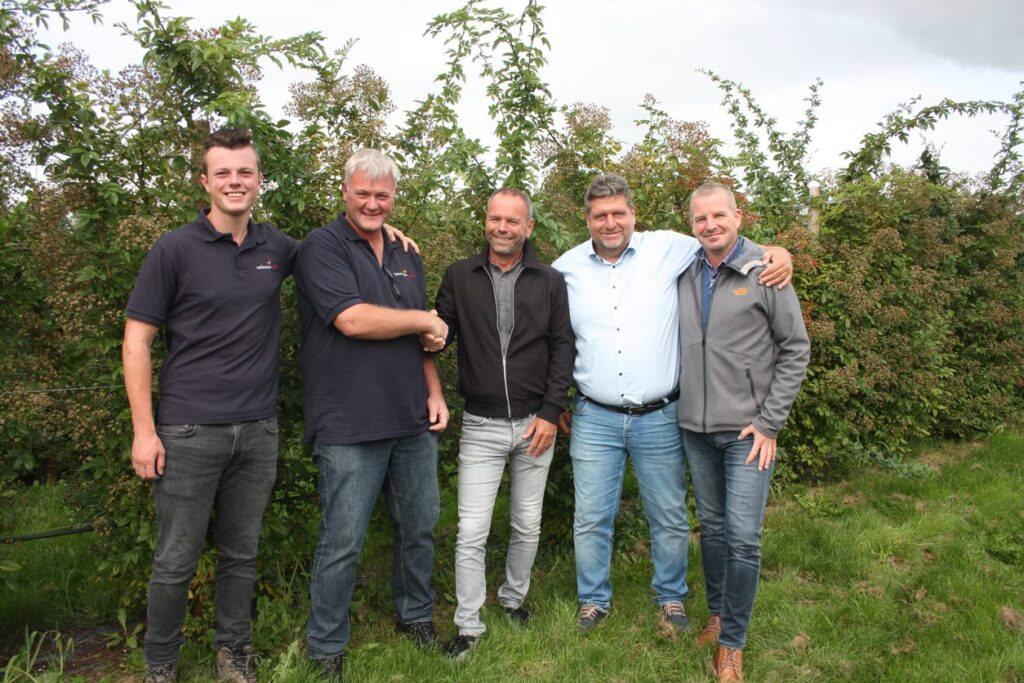 Frans Verhoeven & Adomex
v.l.n.r. Frank Verhoeven, Frans Verhoeven, Ed Heemskerk, Mark van der Ban, Ronald Franken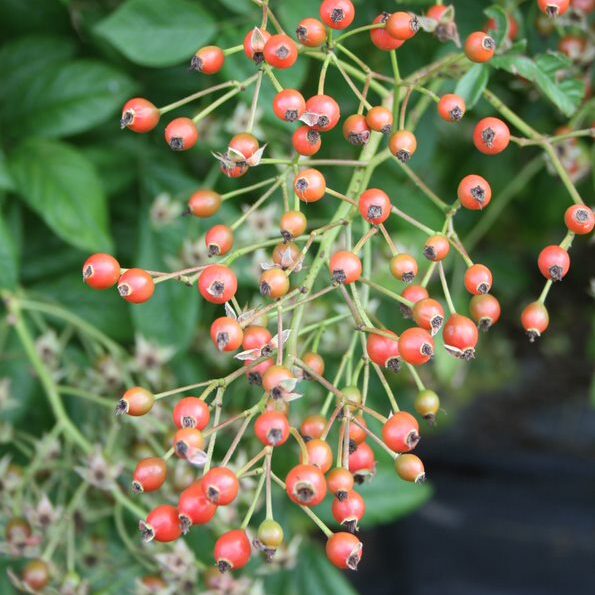 Certificaten
Deze in Nederland geteelde rozenbottels beschikken over de certificaten MPS-A en GLOBALG.A.P. Ze zijn goed houdbaar, worden zonder doornen of bladeren geleverd in standaard bossen en zijn vanaf september tot eind november in verschillende lengtes beschikbaar.
Dagelijks op de klok of in de webshop
De rozenbottel is momenteel een van de meest gewilde en trendy decoratiematerialen in de sierteelt. En met dit kwaliteitsproduct van Nederlandse bodem garanderen wij altijd een dagverse levering; vandaag geoogst is morgen verkrijgbaar op de klok. Of via onze verkopers en onze webshop. Want deze rozenbottel is vanaf week 36 ook opgenomen in ons assortiment voor directe verkoop.
Wereldwijd grootste specialist in snij- en decoratiegroen
Als de grootste specialist wereldwijd in snij- en decoratiegroen heeft Adomex een vrijwel oneindig assortiment groen, droogbloemen, decoratiemateriaal en meer. Verschillende van onze producten worden exclusief voor Adomex geteeld en geoogst, waaronder nu ook deze rozenbottels uit Nederland.
Meer weten?
Meer weten over ons aanbod in rozenbottels? Vraag het ons gerust of kijk op de webshop om direct te bestellen.