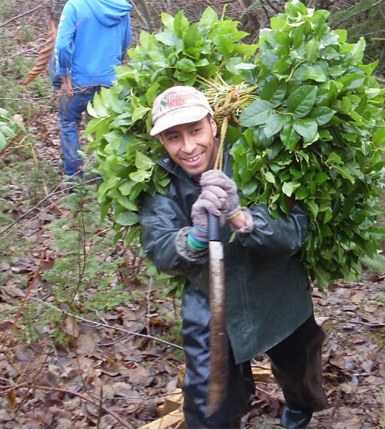 Wild harvesting
19th October 2020 – Wild harvesting of foliage or decorative greens is currently out of scope within the Floriculture Sustainability Initiative (FSI) sustainable sourcing guidelines
Improving Wild Harvesting Practices and Transparency in the Floral Chain
None of the approved certification schemes makes allowance for wild harvesting practices. That is why a consortium of FSI members and partners, comprising leading company ColorÍginz (part of Dutch Flower Group), Westland Bloemen Export (WBE), Adomex International and Floral Trade Group, have started a focused project to research the possibility of developing a mutual scheme for wild harvesting of foliage.
More transparency and a more sustainable floral chain
The goals of the research are to analyze the risks in the supply chains of wild harvested floral products, to identify a roadmap for reducing the sustainability risks in these supply chains and to examine the role of assurance programs in promoting sustainable wild harvested flora.
This would bring as benefits for the floriculture sector as better harvesting practices could also make a significant contribution to efforts to conserve vulnerable landscapes. Harvesting in line with good practice can also have a net positive effect on climate change through natural carbon sequestration, and it can help to safeguard livelihoods in rural areas where wild harvesting is undertaken.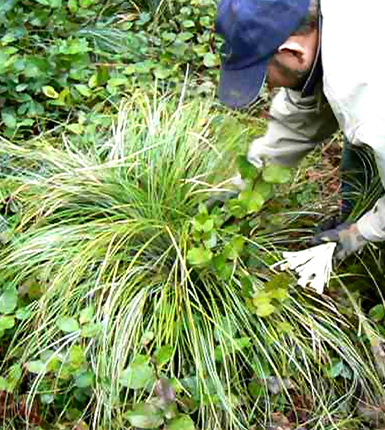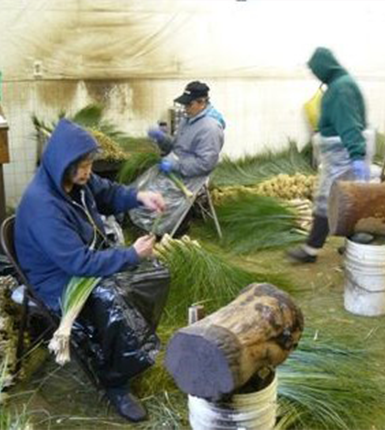 About the research and the project
The research is being conducted under the lead of Associate Prof. David Bek who is a co-lead of the Sustainable Production and Consumption cluster in the Centre for Business of Society at Coventry University, UK. He has a track record of research focusing specifically on sustainability within agri-commodity value chains. In addition the project is being co-funded by IDH.
As a general approach the working group will perform a sector mapping to determine and quantify the key areas and relevant product groups, perform due diligence to identify the scale and structure of the wild harvest supply chain, determine what's already being done on sustainability and what a preferred outcome looks like (gap analysis). Based on these findings the project group mentioned will consult with the market and major sector stakeholders (including certification schemes) to bridge the gap and set a roadmap for further implementation.
All parties are fully committed and look forward to developing a solution to this challenge. The project has a time line of three years with an evaluation of the research at the end of the first year in order to identify a route forward.