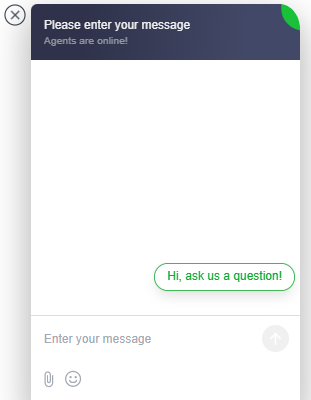 We added a new chat functionality to our webshop! It's now possible to ask questions to our Adomex E-commerce Team in the webshop. We want to optimize the experience of our online customers. This chat allows us to provide direct online support to our customers. From the very first question you will be talking to a Adomex employee.
We want to keep improving and this chat will certainly help us with that. It's going to help us get a better picture of our customers' online experiences. These experiences are very valuable and can be used to continue to develop ourselves.
Who knows, maybe we'll talk soon!
Adomex E-commerce Team.