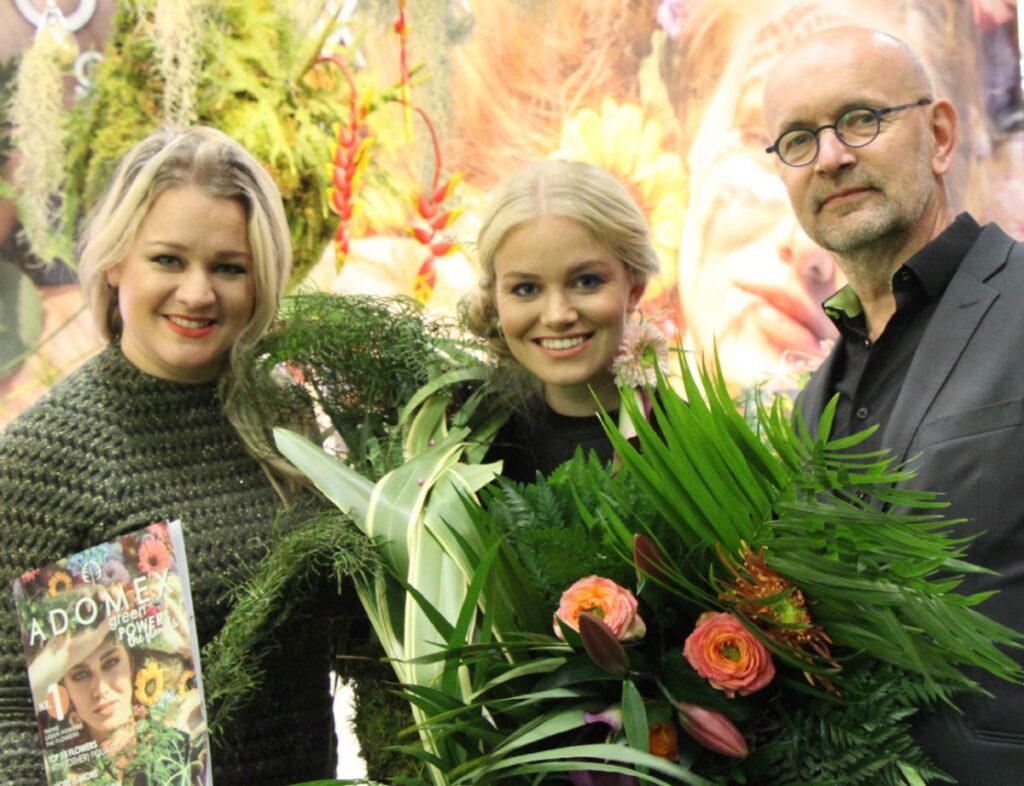 'Green Powers the Flowers' Magazine
6th November 2019 – Adomex presents "Green Powers the flowers" magazine at Trade Fair 2019 Special edition how to combine foliage with flowers.
On the first day of the Royal FloraHolland Trade Fair, Adomex introduces a new magazine themed "Green Powers the flowers". In this special edition, designed by floral stylist Sarah Dikker, inspiration is provided to use other decorative greenery besides the usual combination to match a certain flower.