Galax,
Urceolata
Latijnse naam: Galax Urceolata
Lengte: 5 – 10 cm
Land van oorsprong: U.S.A.
Beschikbaarheid: Jaarrond

The story of
Galax (oftewel urceolata) wordt ook wel de wandbloem, wandplant of keverkruid genoemd. Het is een geslacht van de Diapensiaceae familie.

Het matglanzende, hartvormige blad heeft een gekartelde rand en is donkergroen van kleur. In de winter, tegen de kerst, krijgt het blad een roodbruine kleur. De plant behoudt zijn blad in de winter en is dus winterhard. De stelen worden zo'n 5 tot 10 cm, en in sommige gevallen 15 cm. In de lente, tot aan de zomer, krijgt de plant lange witte bloemen.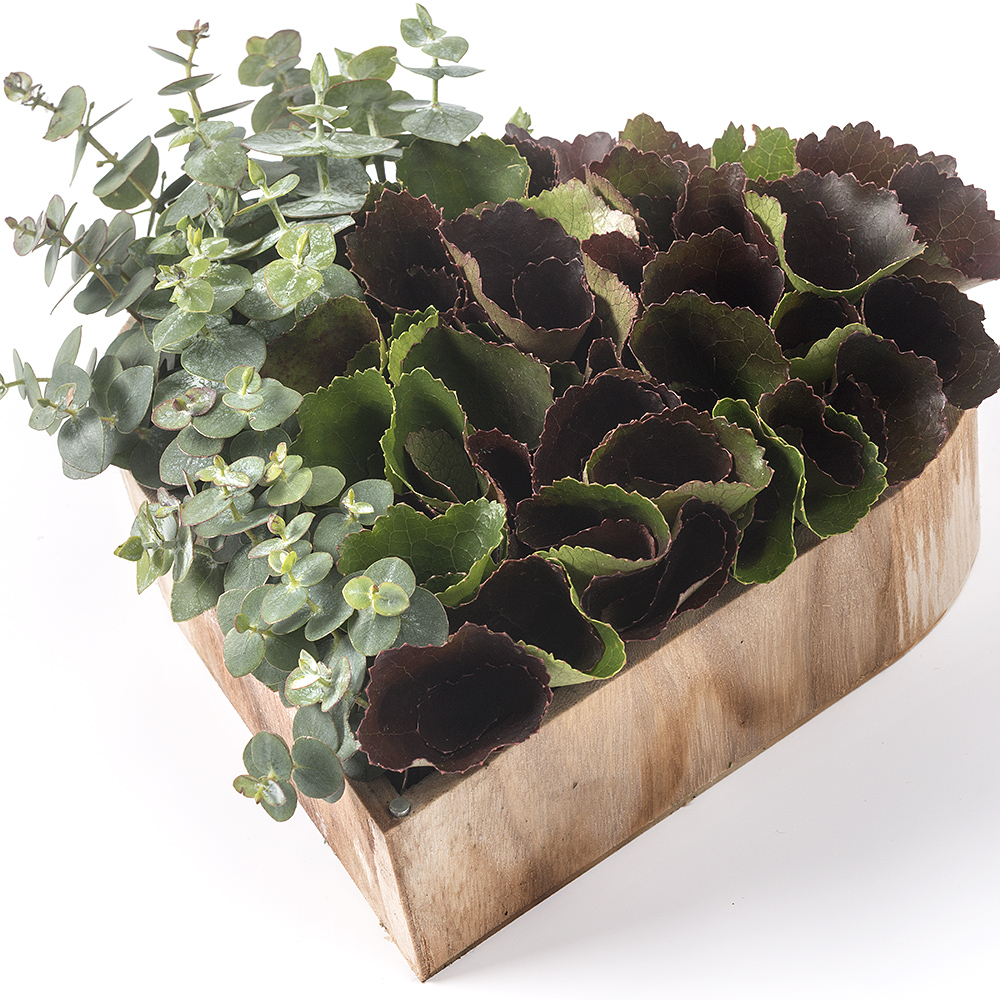 Hartvormig blad
perfect voor corsages!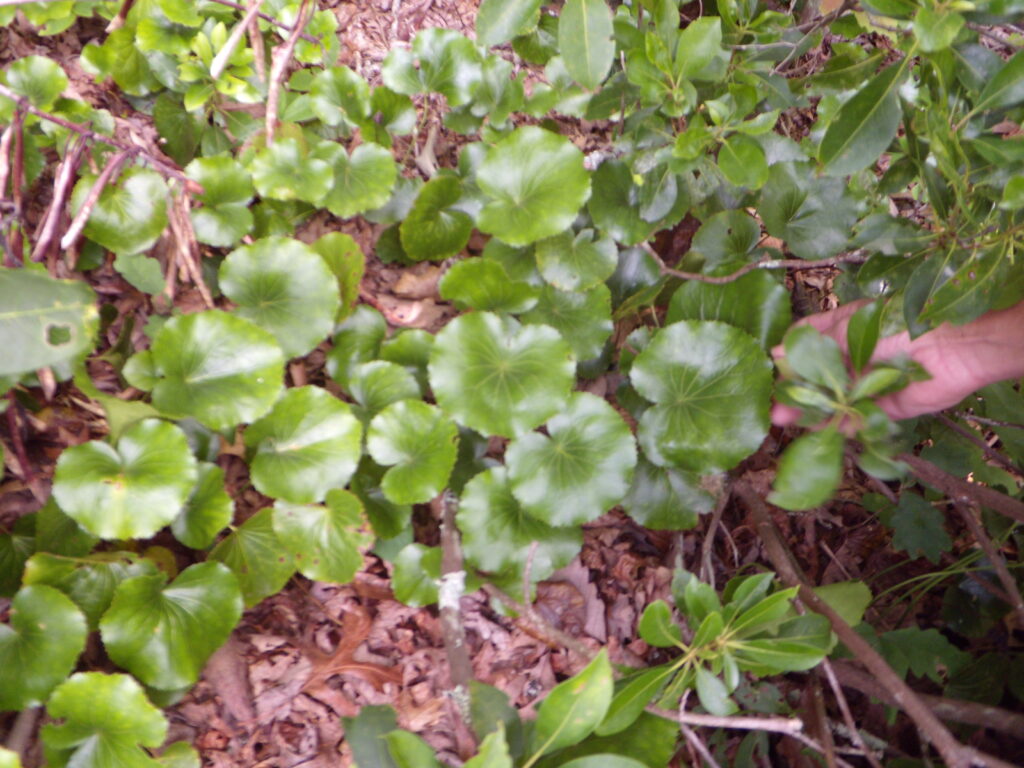 Waar groeit

Galax

?
Het groenblijvende Galax is een vaste plant die groeit op schaduwrijke plaatsen in de bossen van de Appalachian Mountains op de grens tussen North en South Carolina, Amerika. Het stadje Burnsville, gelegen in dit gebied, is het kloppend hart van deze industrie.
Van veld naar boeket
Groepen pickers oogsten het blad in het bos, waarna ze het in grote zakken aanleveren bij leveranciers, waar de productiemedewerkers de bladeren selecteren op maat. Er zijn twee maatvoeringen: Regular en Super. Tussen half april en half juni wordt er niet geplukt om nieuw gewas de kans te geven aan te groeien.
Leuke feitjes:
In de kruidengeneeskunde gebruikt men het blad om snijwonden en nierkwalen te behandelen.
En wist je dat de stad 'Galax' in Virginia is vernoemd naar de plant?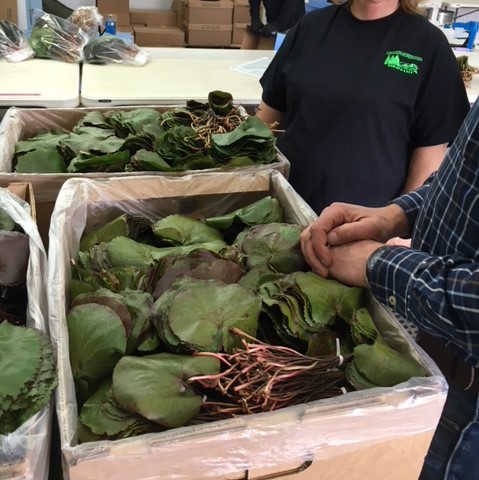 Green Inspiration
De leerachtige donkergroene en roodbruine bladeren hebben een ronde (hart)vorm, en zijn mede door de gekartelde randen en korte stelen uitermate geschikt voor kleine arrangementen en corsages. Door veel blad op te rollen en te groeperen, ontstaan de mooiste creaties!
Green powers in de overtreffende trap. Dit vorm blad zorgt voor rust in je arrangement.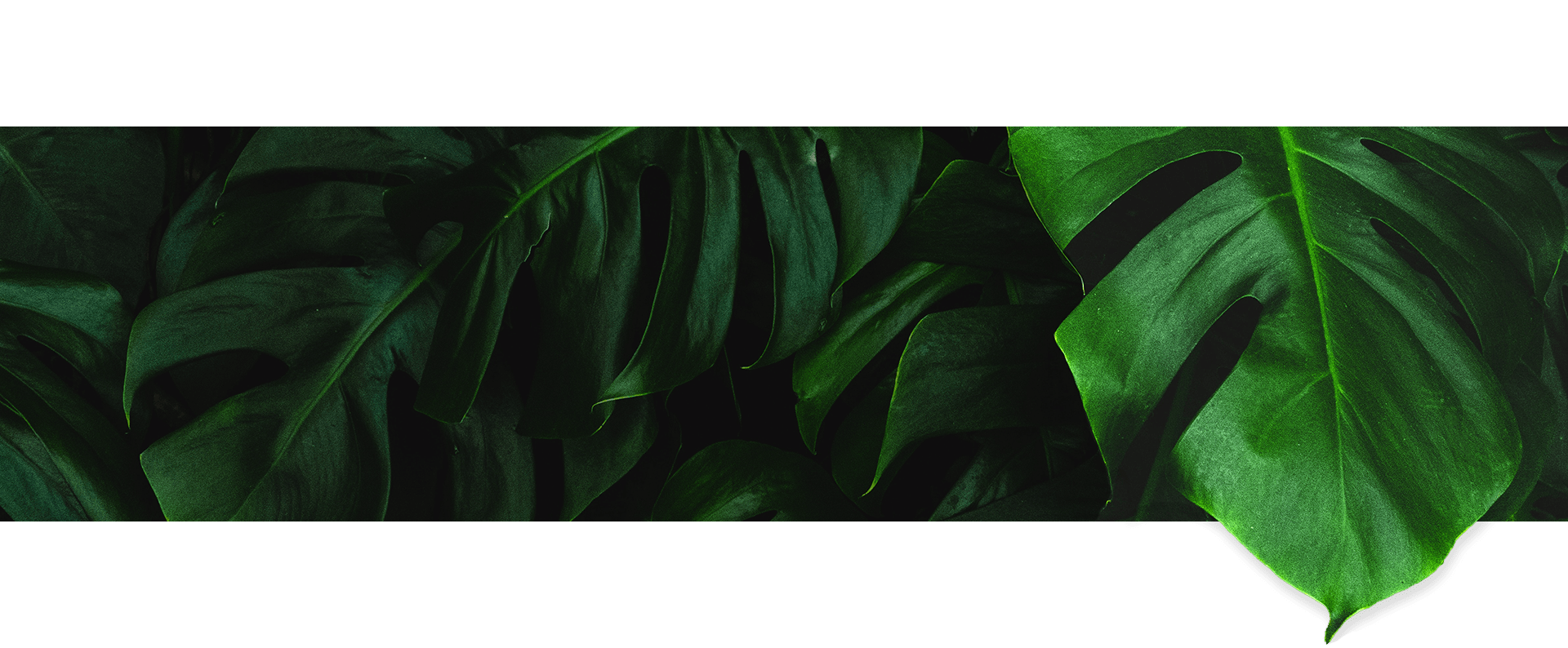 Bezoek
de

ADOMEX

webshop
Vind een groot en divers assortiment van prachtig groen
Adomex biedt naast snij- en decoratiegroen ook droogbloemen, gepreserveerde en geverfde producten en natuurlijke decoratie artikelen
De webshop werkt op alle toestellen en kent handige gebruiksmogelijkheden
Word klant om ook te kunnen kopen
Bent u al klant dan kunt u automatische inloggen en starten met kopen
Heeft u nog geen inloggegevens? Dan kunt u ook onze webshop bekijken als bezoeker
Webshop