Galax,
Urceolata
Latin name: Galax Urceolata
Length: 5 – 10 cm
Country of origin: U.S.A.
Availability: All year round

The story of
Galax (or Urceolata) is also called the wall plant, or beetle herb.
The leaf forms a rosette and has a serrated edge and is matt-gloss dark green in color. In winter, near Christmas, it turns into reddish-brown. The plant retains its leaves in winter and is therefore hardy. The stems grow to about 5 to 10 cm, and in some cases 15 cm. In spring, until summer, the plant produces long white flowers.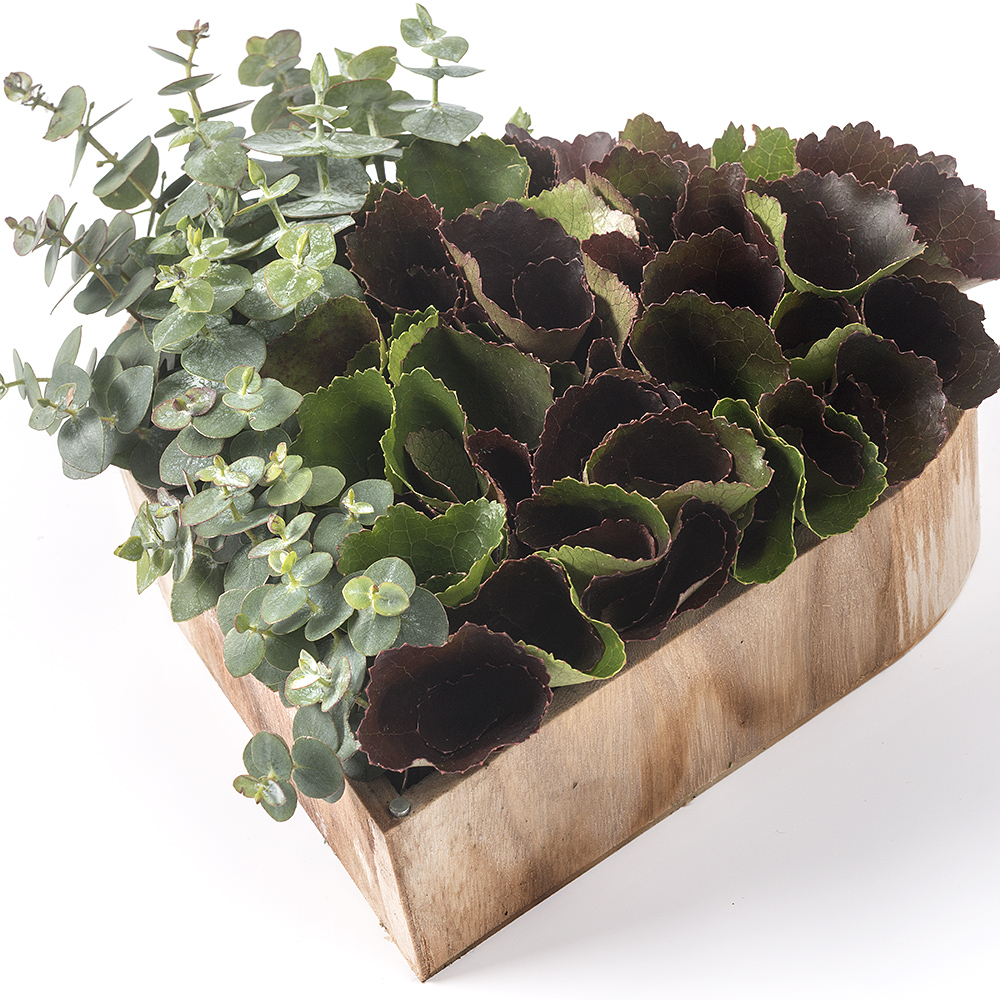 Heart shaped leaves
perfect for corsages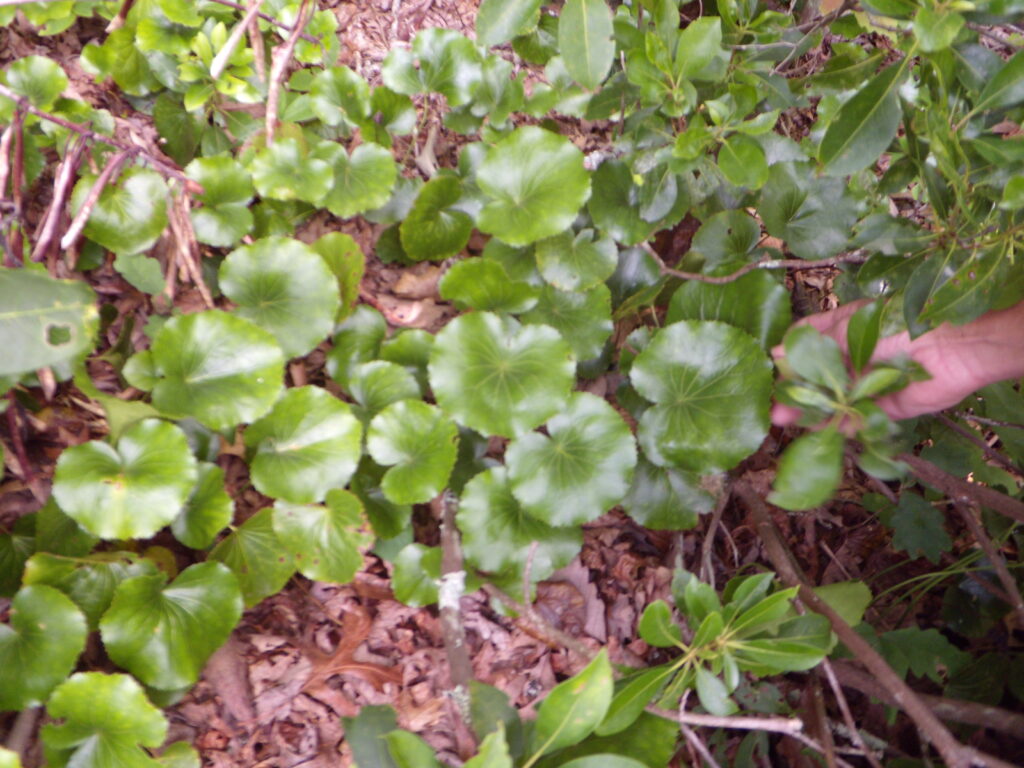 Where does

Galax

grow?
Galax grows in shady places in the forests of the Appalachian Mountains, an area on the border between North and South Carolina, America. The town of Burnsville is the beating heart of the industry.
From field to bouquet
The leaves are harvested in the wild by groups of pickers. The pickers deliver the leaves to suppliers in large bags. Here the product is selected by size. There are two sizes: Regular and Super. Picking is not done between mid-April and mid-June to give new crops the opportunity to grow.
Did you know
The leaves are also used in herbal medicine to treat cuts and kidney ailments?
And did you know that the town of Galax in Virginia is named after the plant?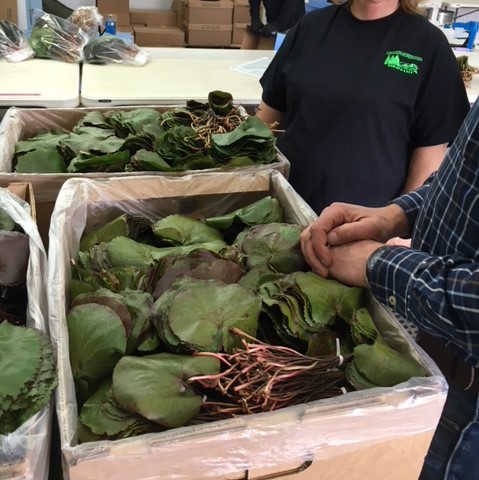 Green Inspiration
The leathery dark green and reddish brown leaves have a round (heart) shape, and are ideal for small arrangements and corsages, partly due to the serrated edges and short stems. Putting these leaves together creates the most beautiful creations!
The shape of the leaf provides a calming feeling in your arrangement. A lot of florists use these leaves to make corsages for weddings.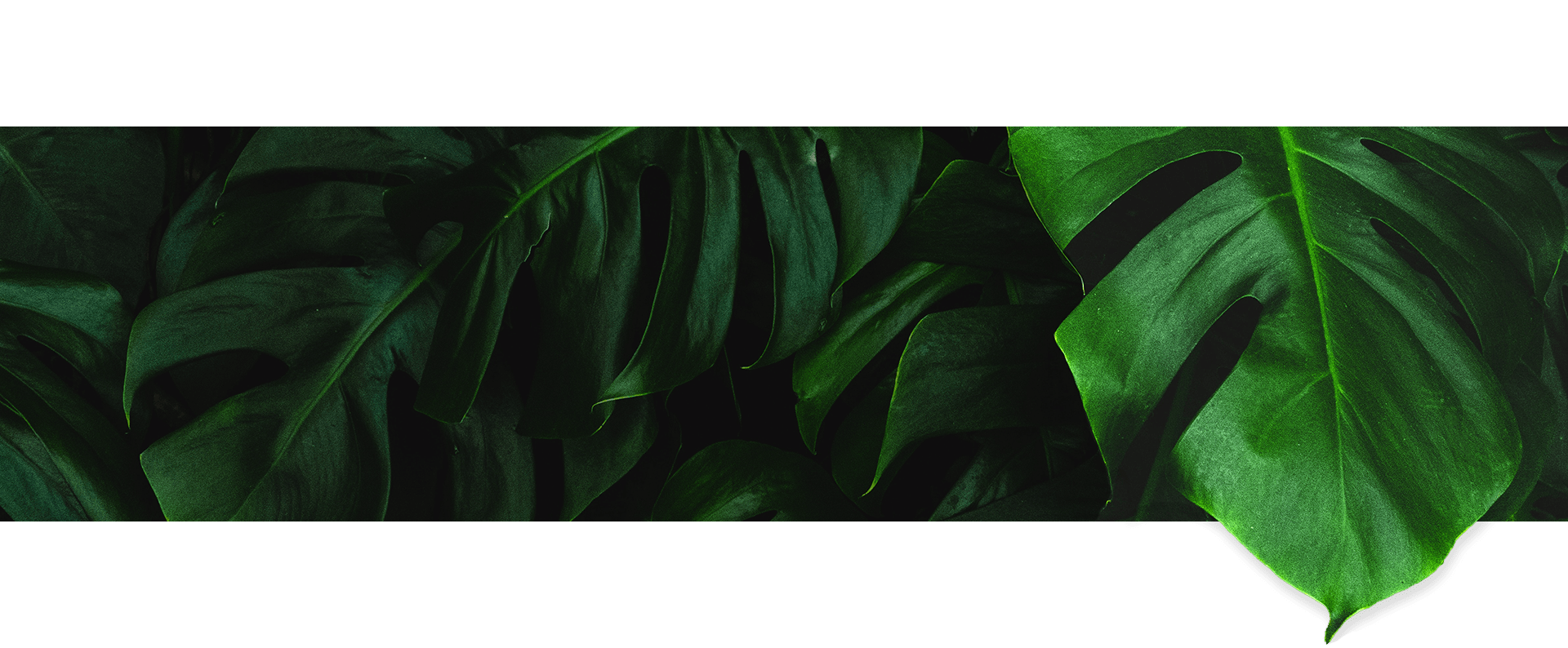 Découvrez
la boutique en ligne

d'Adomex
Une large gamme de feuillages décoratifs
Un ample assortiment de feuillages et mousses stabilisés, de végétaux peints et d'articles de décoration.
Une boutique en ligne facile d'utilisation et qui fonctionne sur tous vos appareils
La possibilité de créer un compte si vous n'êtes pas encore client d'Adomex
La possibilité de se connecter 24h/24 et 7j/7 pour faire vos achats
Pas encore client? Nous vous offrons un aperçu de notre boutique en ligne.
Webshop