OrcaFloral
Zeg hallo tegen OrcaFloral, onze sprankelende nieuwe telg in de Orca familie! Met trots gepresenteerd door Adomex, zet OrcaFloral de spotlights op een prachtige reeks 'fillers' die volume, textuur toevoegen aan boeketten en arrangementen. Voor bloemenprofessionals die betrouwbaarheid en kwaliteit niet uit het oog willen verliezen, is OrcaFloral een echte game-changer.
OrcaFloral
Bij Adomex hebben we de handen ineen geslagen met enkele zorgvuldig geselecteerde kwekers uit Kenia en Ecuador, en dat betekent een constante stroom van eersteklas 'fillers'. En dat is nog niet alles: onze opvallende, door de orka geïnspireerde verpakking, is al snel een grote hit onder groothandelaren en bloemisten die graag een exotisch tintje aan hun boeketten willen geven.
Kenia en Ecuador
De bloemen van OrcaFloral zijn net als een reis naar de adembenemende landschappen van Kenia en Ecuador, regio's die bekend staan om hun ongelooflijke diversiteit aan bloemen. En bij Adomex zorgen we ervoor dat deze juweeltjes van moeder natuur in verschillende maten en verpakkingen voor u klaar staan.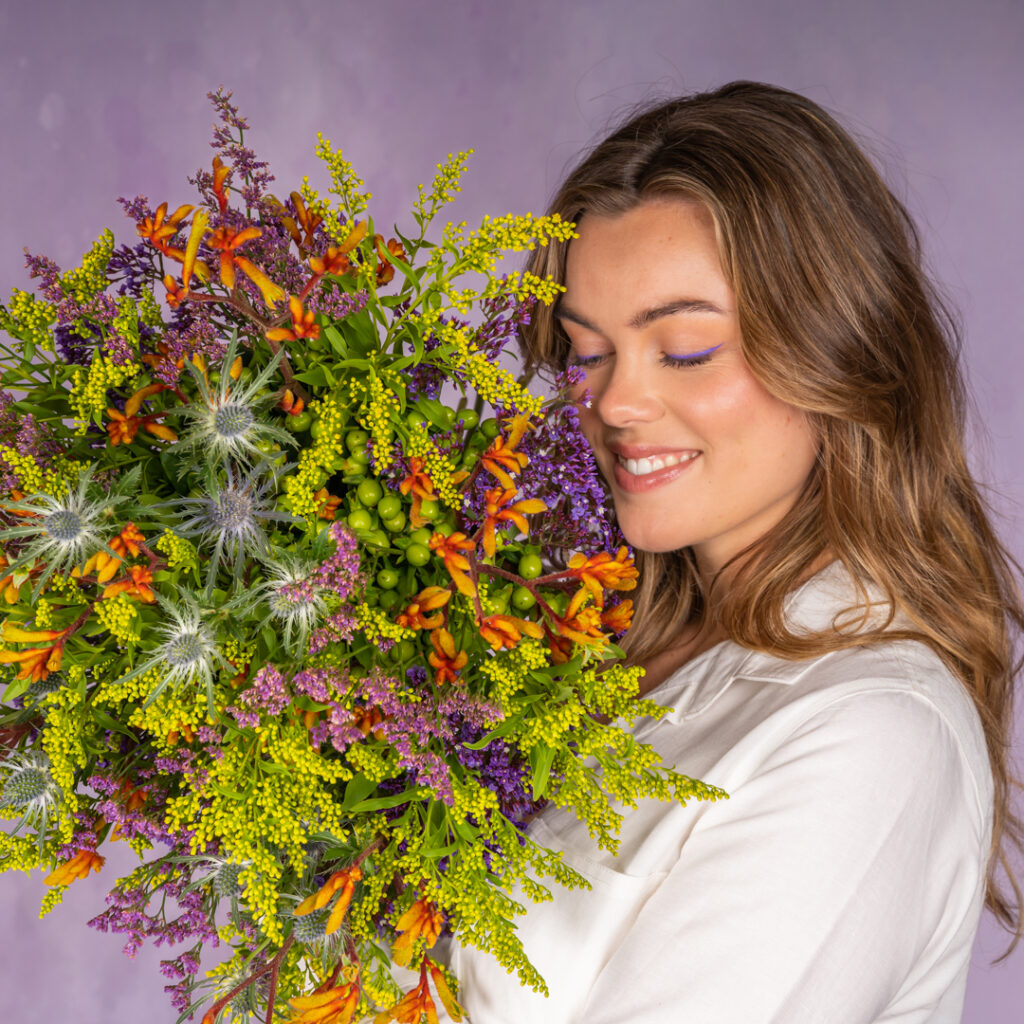 OrcaFloral
Gypsophila
Deze delicate en luchtige bloem wordt vaak gebruikt als opvulling vanwege de talrijke kleine witte of roze bloemen aan vertakte stelen.
Statice (Limonium)
Statice-bloemen hebben papierachtige bloemblaadjes en zijn verkrijgbaar in verschillende kleuren, zoals paars, blauw, roze en wit. Ze voegen volume en een vleugje kleur toe aan alle arrangementen.
Waxflower (Chamelaucium)
Waxflower heeft kleine, wasachtige, stervormige bloemen in de tinten roze, wit of paars. Het voegt een delicate 'touch' en opvullend effect toe aan boeketten.
Solidago
Solidago, algemeen bekend als guldenroede, heeft trossen kleine, gele bloemen op hoge stelen. Het voegt hoogte, volume en een gouden tint toe aan boeketten en arrangementen.
Hypericum
Hypericum, ook bekend als Sint-Janskruid, heeft trossen kleine bessen in de tinten rood, roze, oranje of groen, afhankelijk van de variëteit. Deze bessen voegen volume, kleur en een speels element toe aan alle boeketten en/of arrangementen.
Lepidium
De lichte, luchtige, lang houdbare en stevige Lepidium is de perfecte snijbloem en een echte aandachtstrekker. De kleine en unieke bessen dragen bij aan het karakter en de bruikbaarheid van deze bloem in alle verse toepassingen.