OrcaFloral
Say hello to OrcaFloral, our sparkling new addition to the Orca family! Proudly presented by Adomex, OrcaFloral spotlights a beautiful range of 'fillers' that add volume and texture to bouquets and arrangements. For flower professionals who want reliability and quality, OrcaFloral is a real game-changer.
OrcaFloral
At Adomex, we have joined forces with some carefully selected growers from Kenya and Ecuador, which means a steady stream of first-class 'fillers'. And that's not all: our striking, orca-inspired packaging is quickly becoming a big hit among wholesalers and florists who want to add an exotic touch to their bouquets.
Kenya and Ecuador
The flowers of OrcaFloral are like a journey to the breathtaking landscapes of Kenya and Ecuador, regions known for their incredible diversity of flowers. And at Adomex, we make sure these jewels of mother nature are ready for you in various sizes and packaging.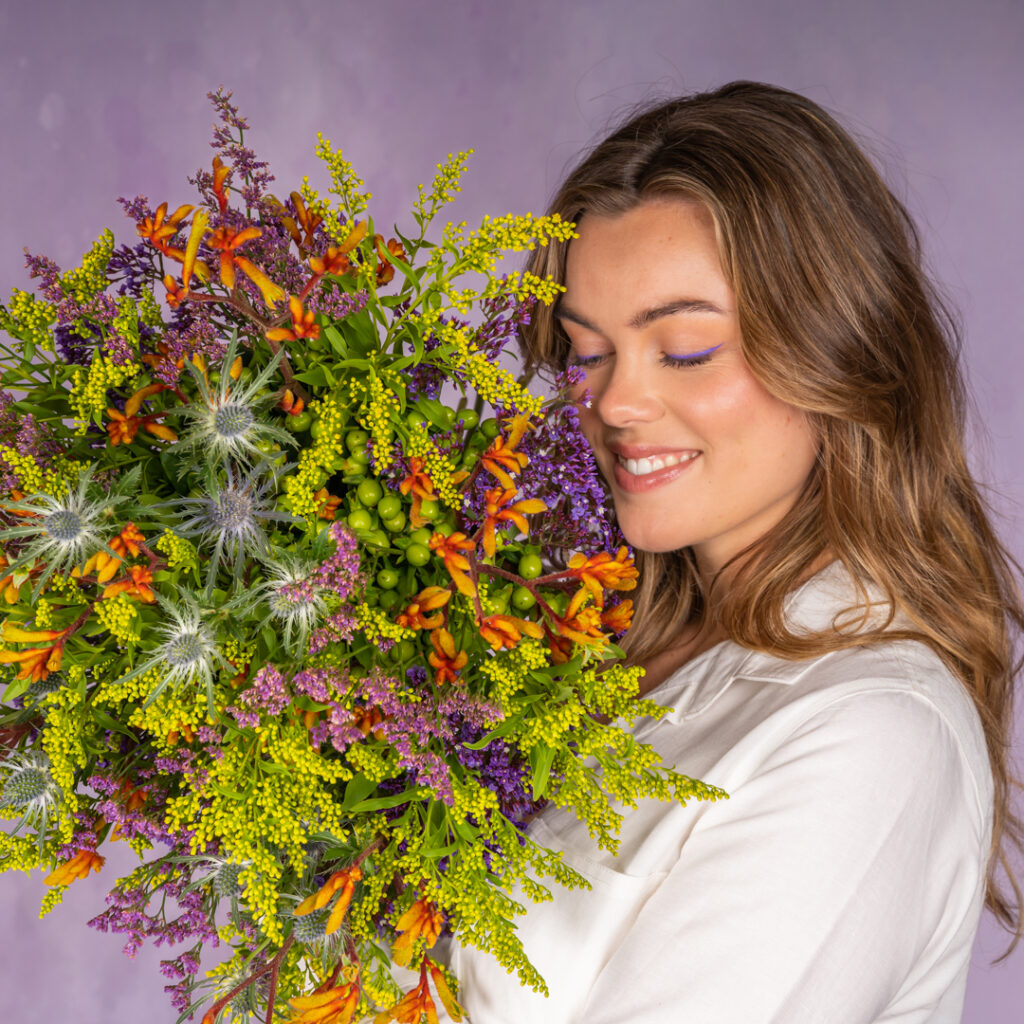 OrcaFloral
Gypsophila
This delicate and airy flower is often used as filler because of its numerous small white or pink flowers on branched stems.
Statice (Limonium)
Statice flowers have paper-like petals and are available in various colors such as purple, blue, pink and white. They add volume and a touch of color to all arrangements.
Waxflower (Chamelaucium)
Waxflower has small, waxy, star-shaped flowers in shades of pink, white or purple. It adds a delicate 'touch' and filling effect to bouquets.
Solidago
Solidago, commonly known as goldenrod, has clusters of small yellow flowers on tall stems. It adds height, volume and a golden hue to bouquets and arrangements.
Hypericum
Hypericum, also known as St. John's Wort, has clusters of small berries in shades of red, pink, orange or green, depending on the variety. These berries add volume, color and a playful element to all bouquets and/or arrangements.
Lepidium
The light, airy, long-lasting and sturdy Lepidium is the perfect cut flower and a real attention grabber. The small and unique berries contribute to the character and usability of this flower in all fresh applications.