Ruscus,
Danae racemosa
Latijnse naam: Danae racemosa
Lengte: 45 – 90 cm
Adomex importeert uit: Italië
Beschikbaar: jaarrond
The story of
Italiaanse Ruscus, oftewel Danae racemosa, komt oorspronkelijk uit Azië en lijkt in de tijd van Lorenzo il Magnifico in Italië te zijn aangekomen door missionarissen die uit die verre landen zijn gevlucht. Rond 1920 begonnen telers uit Ligurië, een provincie in het noordwesten van Italië, deze Danae racemosa op grotere schaal te telen om te verkopen op de bloemenmarkten van Pescia en San Remo.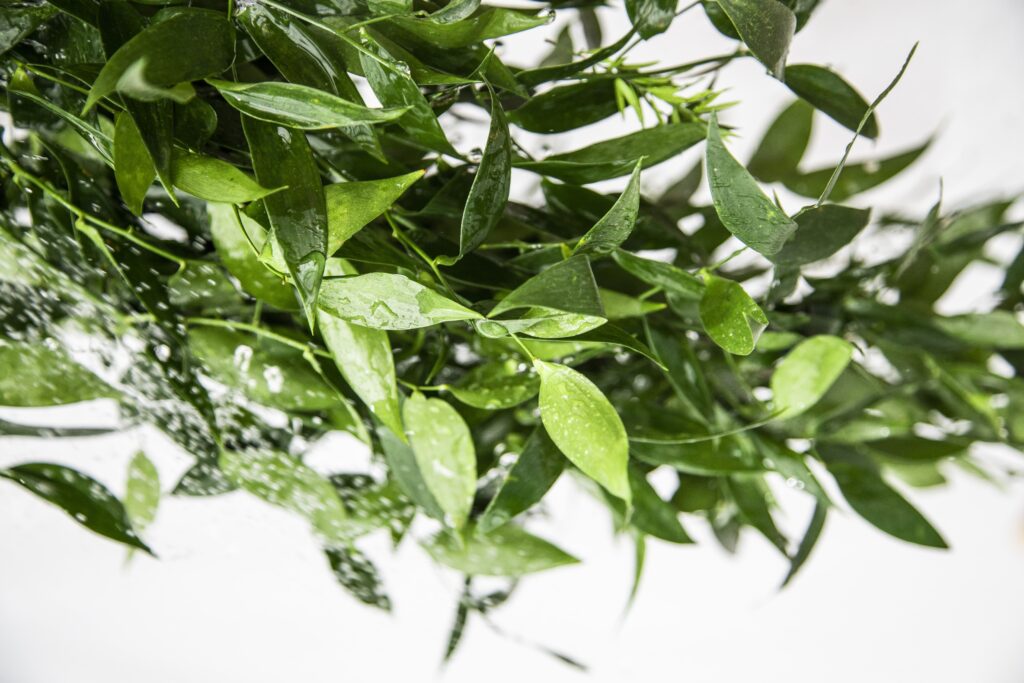 Danae racemosa
oftewel Ruscus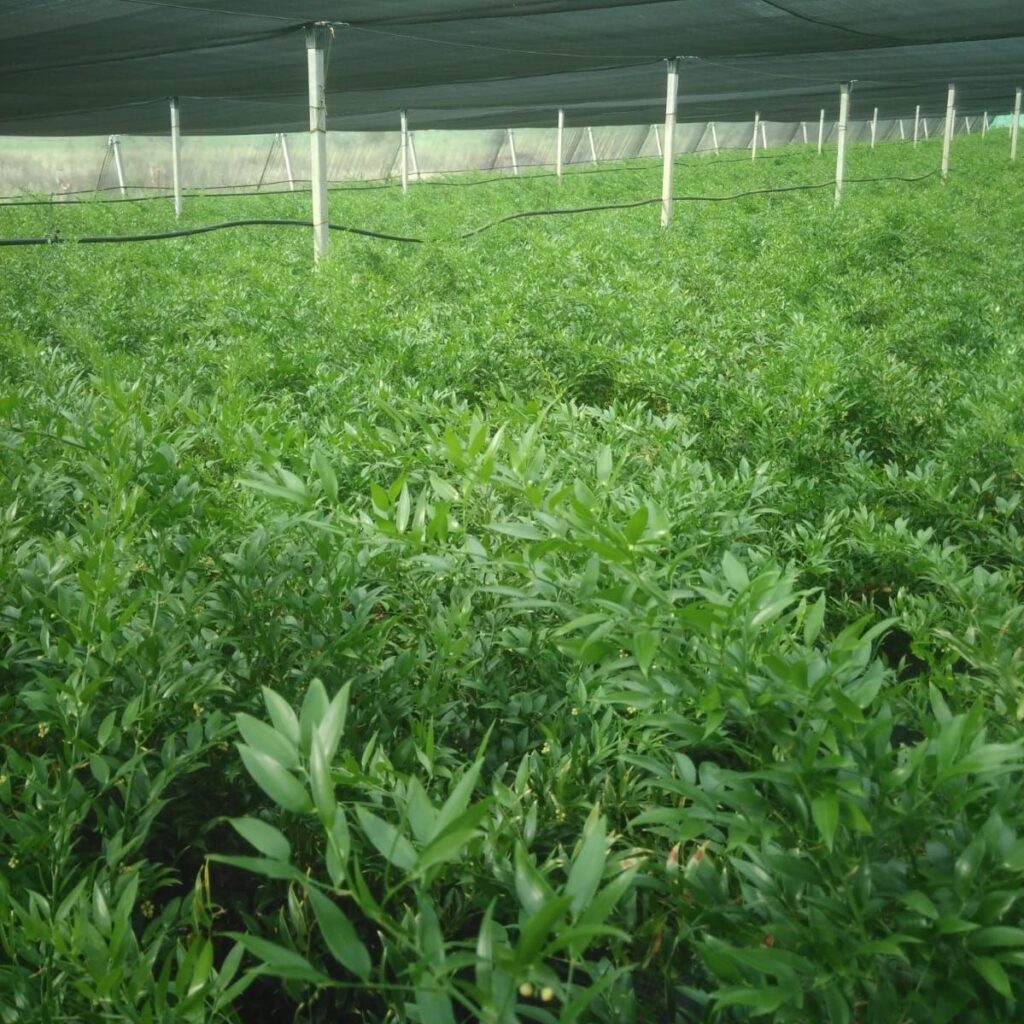 Waar groeit Ruscus?
De teelt vindt meestal plaats via de veel gebruikte methode, onder schaduw gemaakt van schaduwnetten. De plant is groenblijvend, gevormd door takken met een lengte tussen 40 en 90 cm, en in beperkte mate ook tot 120 cm. Ruscus wordt op steel geselecteerd, op gewicht en op lengte. Het nieuwe seizoen begint in juni en loopt door tot het jaar erna in ongeveer april/mei, afhankelijk van het weer.
Wanneer en hoe te

gebruiken
Dus nu dat is geregeld, is er de kwestie van beschikbaarheid en bruikbaarheid. Omdat, wanneer en hoe Italiaanse Ruscus te gebruiken? In zekere zin zijn de stelen zeer veelzijdig en makkelijk te gebruiken, bijvoorbeeld als los product of gemengd in een arrangement of boeket.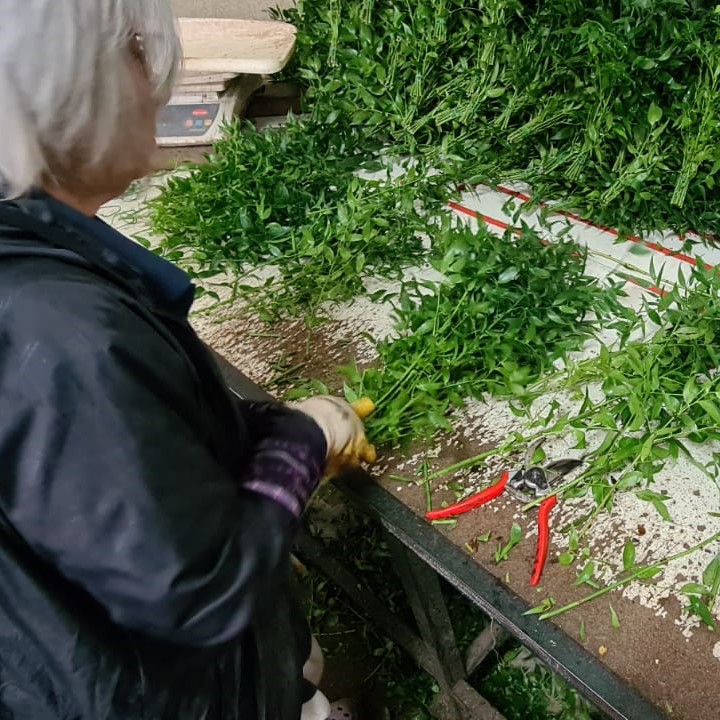 Green Inspiration
Het Italiaanse Ruscus is als dat beroemde Italiaanse automerk met de steigerende hengst: wild en schijnbaar ontembaar. In tegenstelling tot andere variëteiten van elders, bewegen de Italiaanse stelen alle kanten op, waardoor elk boeket speels en vrolijk wordt.
De super flexibele stelen zijn perfect voor groene slingers, bijvoorbeeld om een lange (trouw) tafel mee te bekleden.
En wat dacht je van een mooi hangend floraal dessin met de Ruscus als vergroting?
Het product is jaarrond verkrijgbaar in verschillende maten. Over de maat hoeft u zich geen zorgen te maken, want de stelen kunnen in lengte variëren van 40 cm tot maar liefst 120 cm.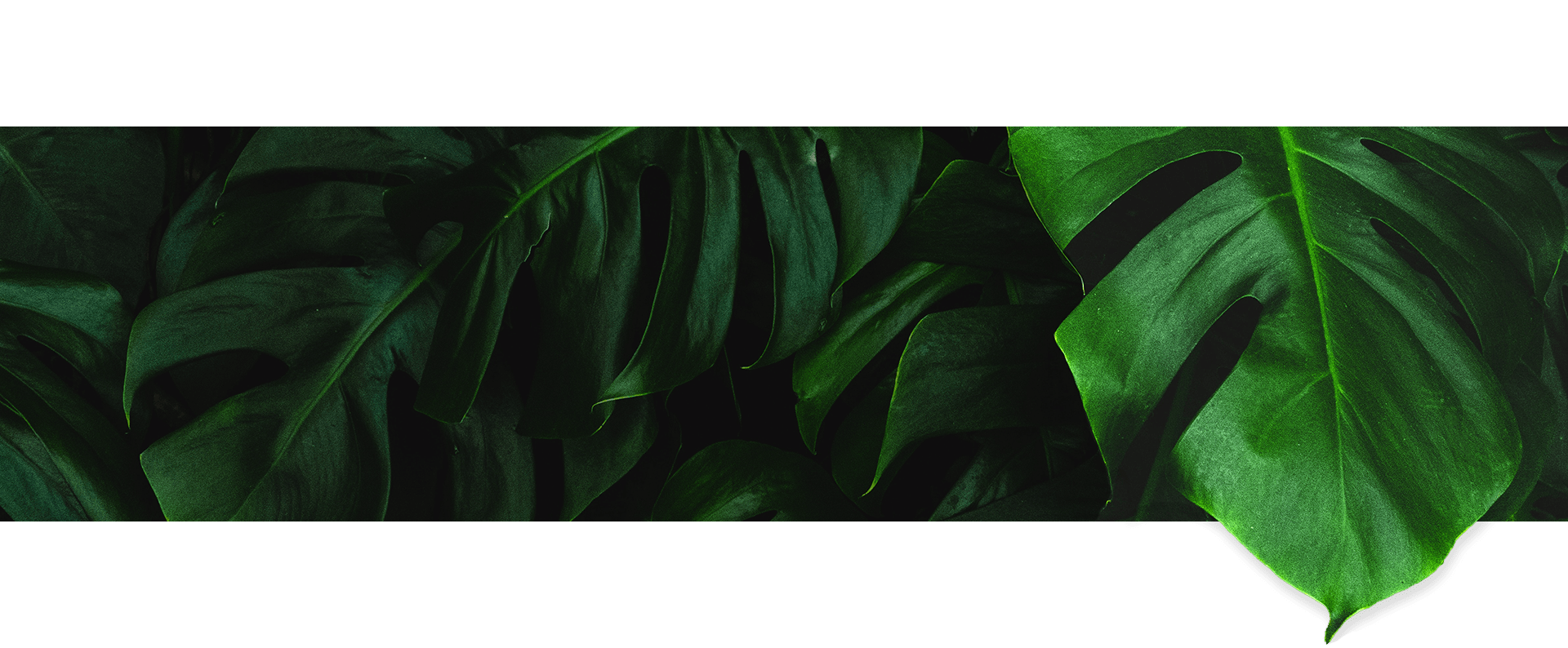 Bezoek
de

ADOMEX

webshop
Vind een groot en divers assortiment van prachtig groen
Adomex biedt naast snij- en decoratiegroen ook droogbloemen, gepreserveerde en geverfde producten en natuurlijke decoratie artikelen
De webshop werkt op alle toestellen en kent handige gebruiksmogelijkheden
Word klant om ook te kunnen kopen
Bent u al klant dan kunt u automatische inloggen en starten met kopen
Heeft u nog geen inloggegevens? Dan kunt u ook onze webshop bekijken als bezoeker
Webshop