Pistacia,
Pistacia lentiscus
Latijnse naam: Pistacia lentiscus
Lengte: 35 – 65 cm
Landen van herkomst: Noord-Afrika en Zuid-Europa
Beschikbaarheid: Jaarrond

The story of
De planten zijn struiken en kleine bomen van ca. vijf tot vijftien meter hoog en behoren tot de cashewnoten familie. Er bestaan ongeveer 20 soorten, die vooral voorkomen in warme en semiwoestijn gebieden in Afrika en in delen van Zuid-Europa. Van het Pistacia vera soort teelt men in Iran bomen om zijn eetbare zaden, en de hars uit de pistaciabomen in Noord Afrika gebruikt men ook om bijvoorbeeld etherische oliën van te maken.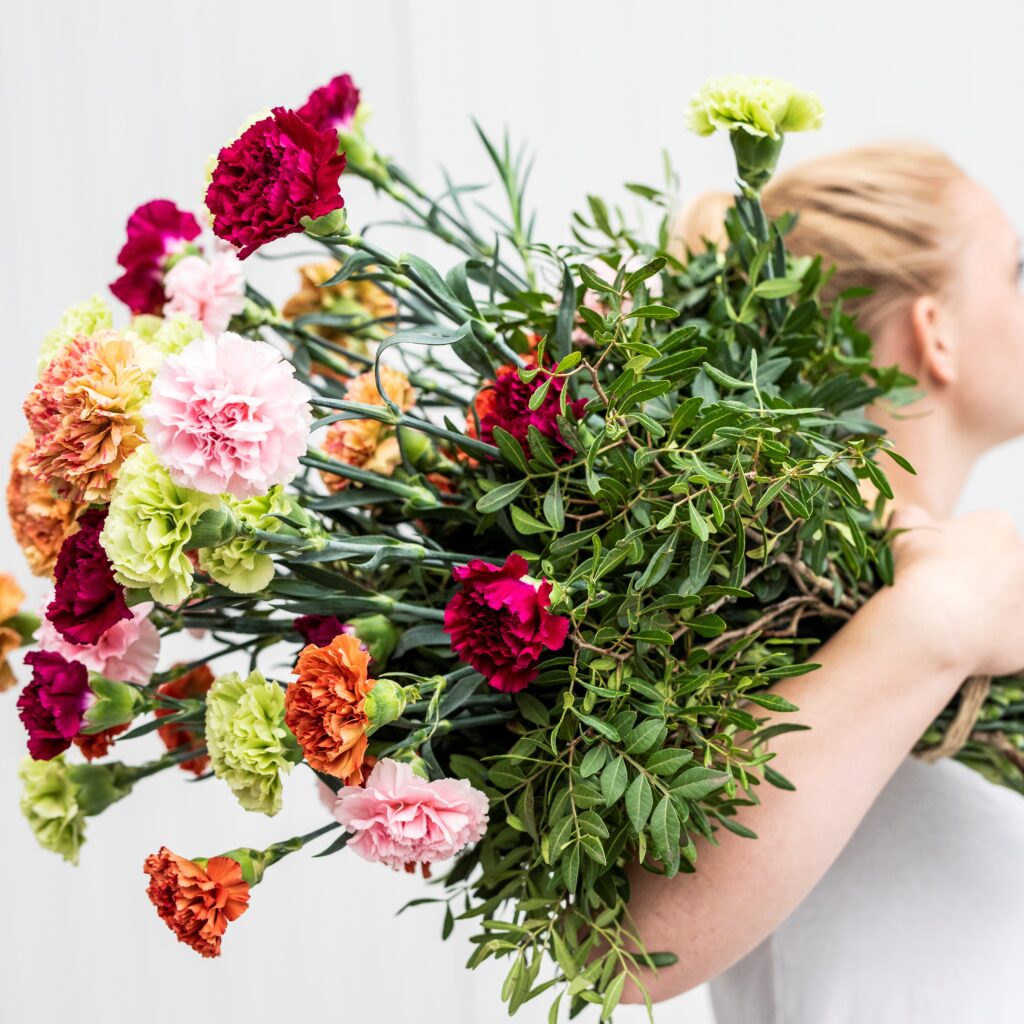 Perfect om te gebruiken
als filler voor uw boeket!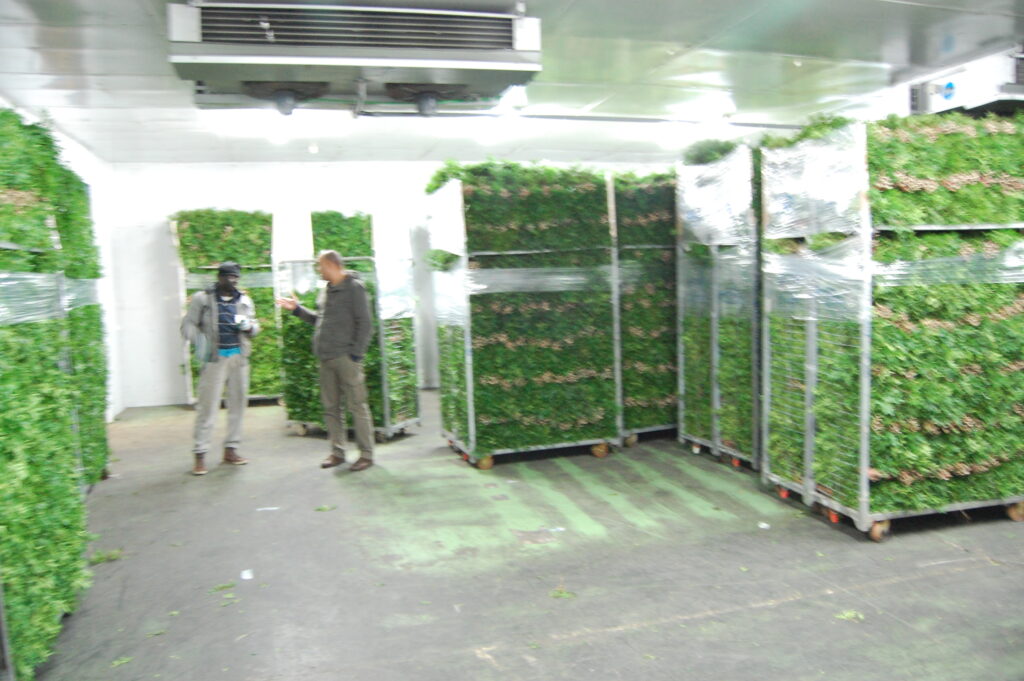 Van veld tot boeket
Men knipt de Pistacia over het algemeen in het woud. Deze bossen bundelt men dan in verschillende lengtes. Na dit proces bieden de 'knippers' hun product aan bij de handelaren. De handelaren keuren de takken en zodra de handelaren ze kwalitatief goed genoeg vinden kunnen de bossen klaar gemaakt worden voor transport. Er zijn ook een aantal bedrijven die het product, nadat het gekocht is, nog een keer heel precies op lengte en volume selecteren, alvorens het naar hun klanten te versturen. Daarmee krijgen we een heel strak geselecteerd product binnen, waarmee onze klanten gelijk kunnen gaan werken.
Het geknipte en gebundelde product moet zo snel mogelijk op water worden gezet en in een koelruimte worden bewaard. Zodra de bossen voldoende water hebben opgenomen kunnen ze droog vervoerd worden naar de vestigingen van Adomex. Na aankomst in Nederland zetten onze collega's de bossen opnieuw op water om zodoende een langer vaasleven te garanderen.
Green Inspiration
Pistacia is één van de meest gebruikte fillers in boeketten. De kleine, fijne blaadjes zijn donker-groen en leerachtig.
Dankbaar door zijn stevigheid en lange houdbaarheid!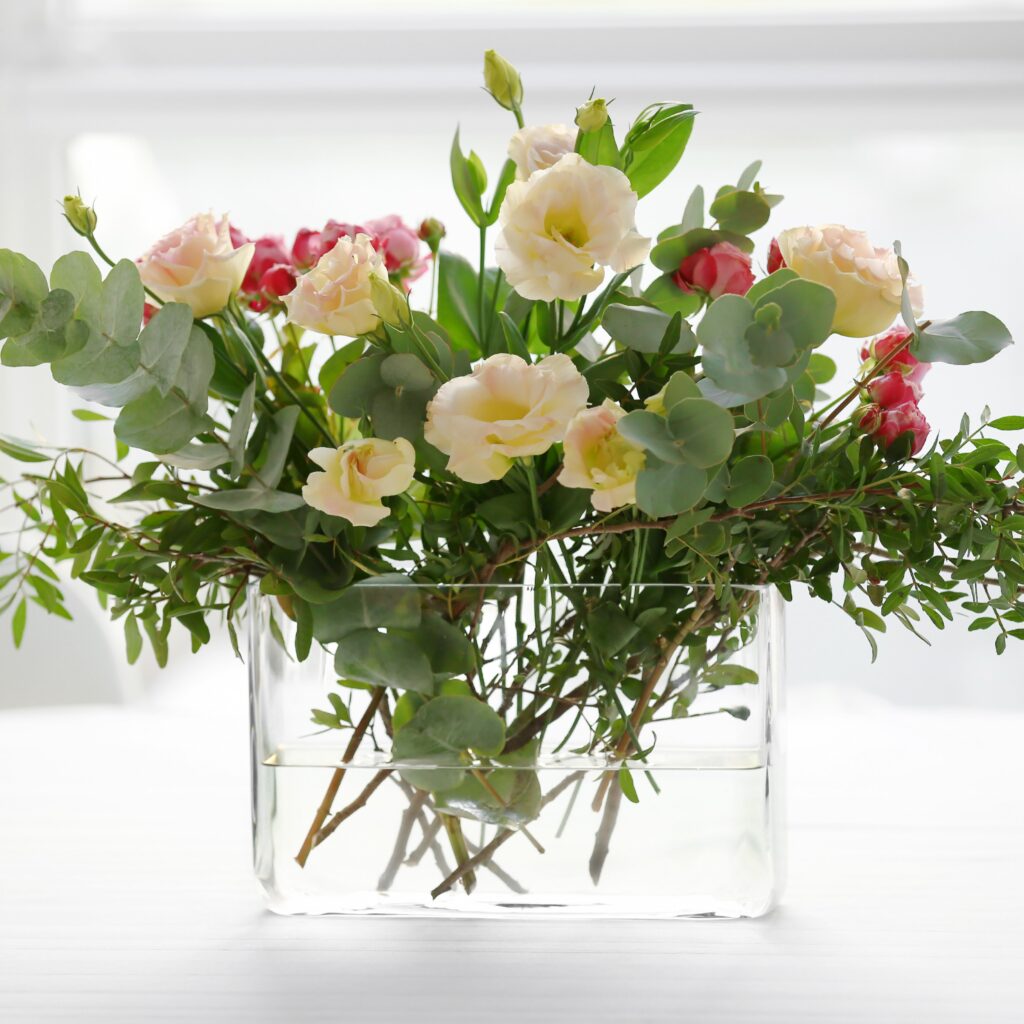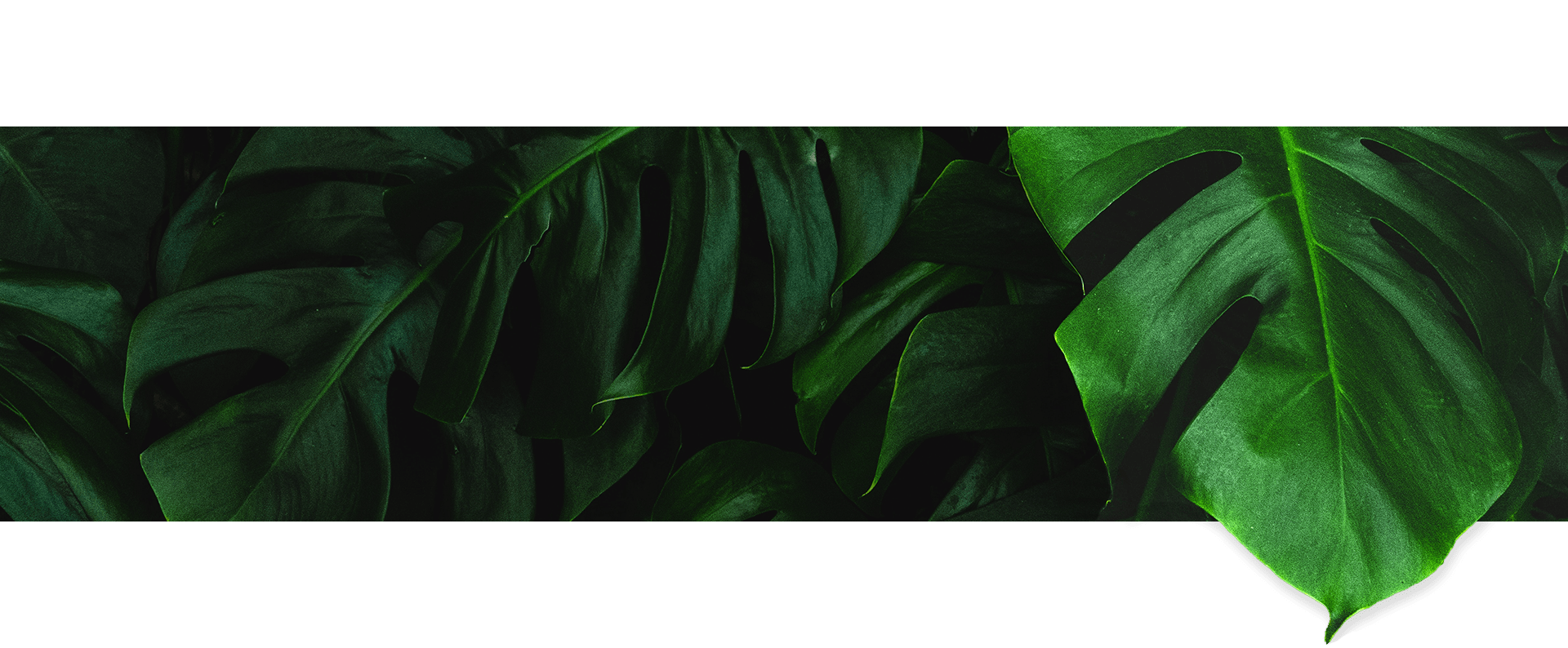 Bezoek
de

ADOMEX

webshop
Vind een groot en divers assortiment van prachtig groen
Adomex biedt naast snij- en decoratiegroen ook droogbloemen, gepreserveerde en geverfde producten en natuurlijke decoratie artikelen
De webshop werkt op alle toestellen en kent handige gebruiksmogelijkheden
Word klant om ook te kunnen kopen
Bent u al klant dan kunt u automatische inloggen en starten met kopen
Heeft u nog geen inloggegevens? Dan kunt u ook onze webshop bekijken als bezoeker
Webshop