Ledervaren,
Arachniodes adiantiformis
Namen: Ledervaren of Arachniodes adiantiformis
Lengte: small, medium, large
Land van oorsprong: Guatemala, Costa Rica, Mexico, Honduras, Florida U.S.A.
Beschikbaarheid: Jaarrond
Verkrijgbaar: Orca, Green Beauty
The story of
Ledervaren (Arachniodes Adiantiformis) komt voor in grote delen van Centraal Amerika en Mexico, maar groeit eveneens in Zuid Europa. Het wordt al jarenlang gebruikt in boeketten en wordt gezien als één van de eerste soorten snijgroen die werd geïmporteerd. Het is ook al jaren één van de kernproducten van Adomex.
Oorsprong:
Ledervaren komt oorspronkelijk uit onder andere Centraal-Amerika en Zuid-Afrika. Het product groeit in een subtropische omgeving het beste, maar ze blijven het liefst uit de warme zon en houden van de koele schaduw. Je komt deze plant daarom van oorsprong tegen in bijvoorbeeld moerassige gebieden, rond grotten en watervallen. Hier planten ze zich snel voort en kunnen ze zich in koloniën over de grond verspreiden.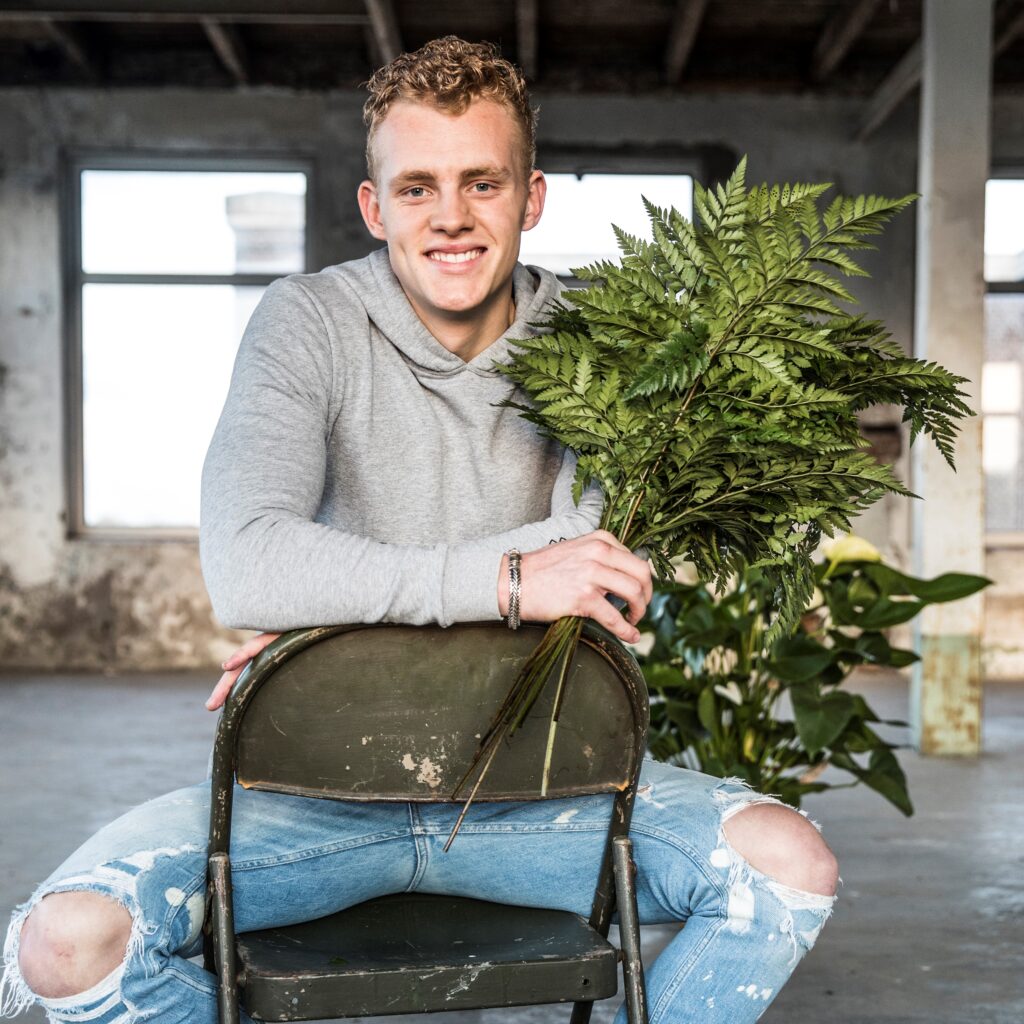 Arachniodes Adiantiformis
oftewel Ledervaren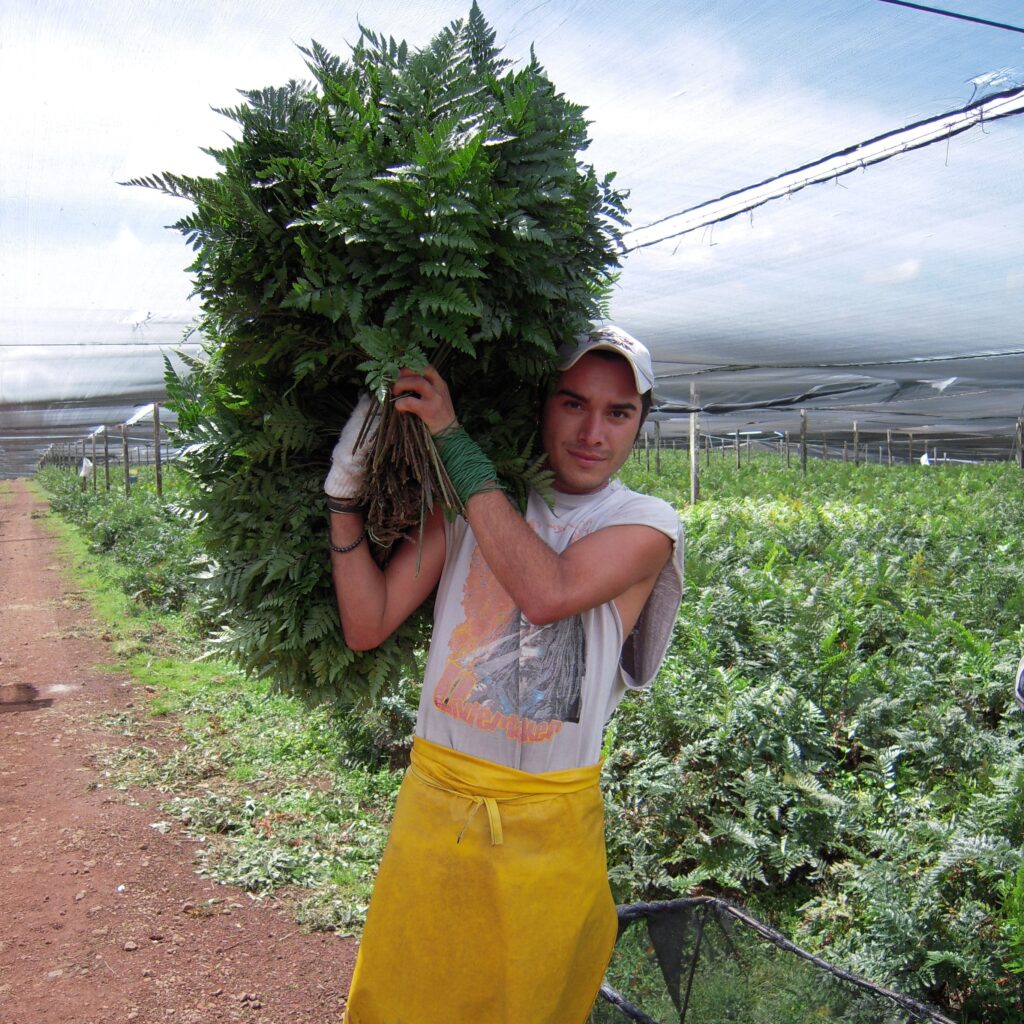 Waar groeit Ledervaren?
Ledervaren groeit onder saran (zwart schaduwdoek) als bescherming tegen de zon. Het volgroeide varen wordt gesneden en op maat gesorteerd. Het product is verkrijgbaar in drie verschillende maten: Junior, Medium en Large. Bij de ene kweker wordt er direct op het veld gesorteerd, waarna de bossen zo snel mogelijk in de koeling worden geplaatst. Bij andere kwekers gebeurt dit hele proces in de verwerkingsschuur.
Van veld naar boeket
Het wordt deels ook vacuüm verpakt. Adomex laat het per container en per luchtvracht transporteren. Het product wordt wekelijks geïmporteerd en is daarom ook jaarrond verkrijgbaar. Vaak wordt het product gebruikt als buitenrand van boeketten. Daarnaast is het een zeer sterk groensoort en erg lang houdbaar.
Weetje
De naam 'Ledervaren' verwijst naar het sterke, leerachtige en groene blad van de plant. In de natuur plant het zichzelf voort, en ze kunnen zeker tegen een stootje!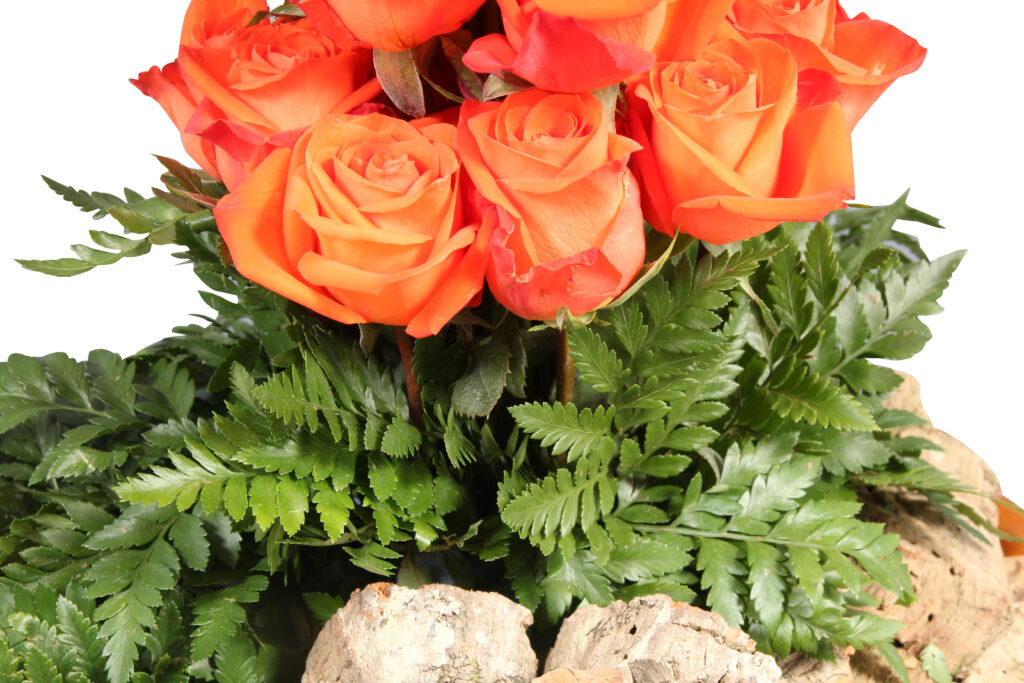 Green Inspiration
Ledervaren wordt vaak gebruikt in combinatie met rozen, maar zoek je een verfrissende combinatie?
Gebruik het bijvoorbeeld in combinatie met Calla!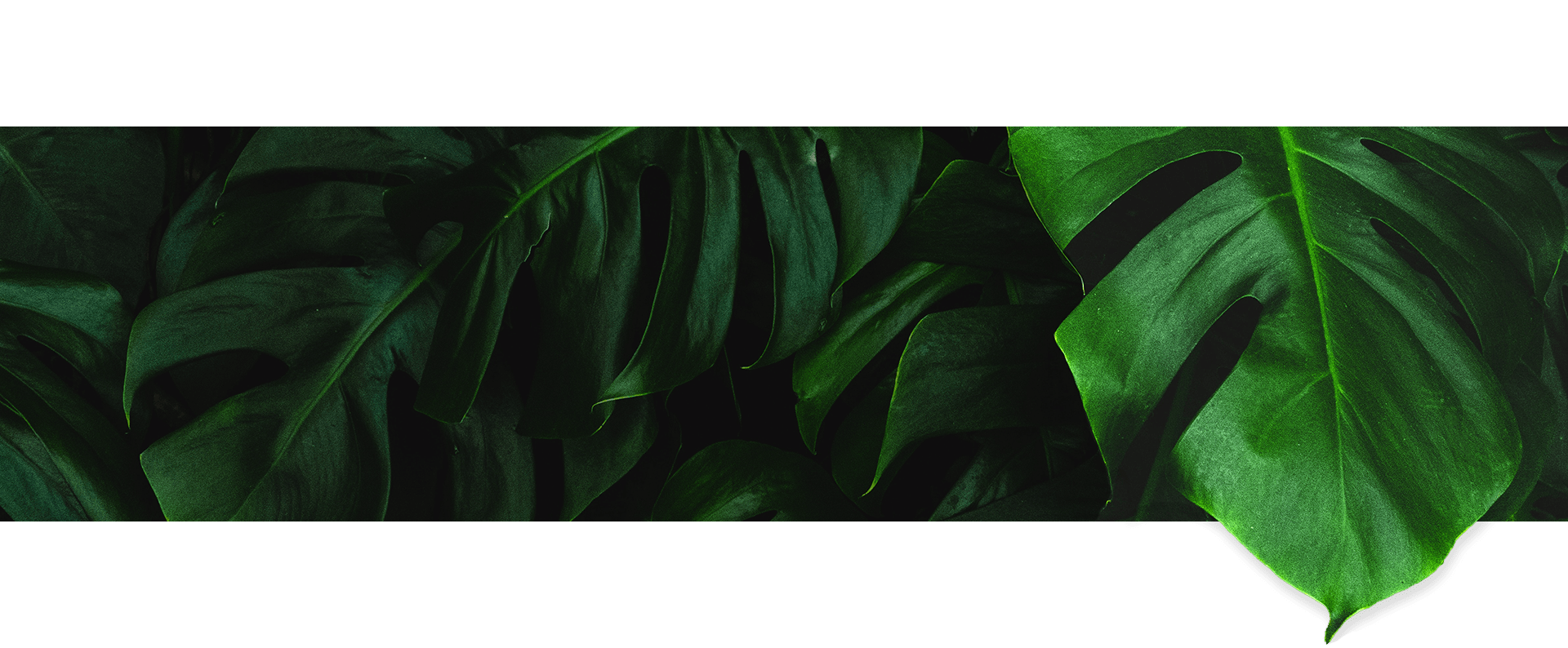 Bezoek
de

ADOMEX

webshop
Vind een groot en divers assortiment van prachtig groen
Adomex biedt naast snij- en decoratiegroen ook droogbloemen, gepreserveerde en geverfde producten en natuurlijke decoratie artikelen
De webshop werkt op alle toestellen en kent handige gebruiksmogelijkheden
Word klant om ook te kunnen kopen
Bent u al klant dan kunt u automatische inloggen en starten met kopen
Heeft u nog geen inloggegevens? Dan kunt u ook onze webshop bekijken als bezoeker
Webshop