Beregras,
Xerophyllum tenax
Namen: Beregras, squaw-gras, zeepgras, quip-quip, Indian Basket gras of Xerophyllum tenax
Lengte: 75/80 cm
Land van oorsprong: U.S.A.
Beschikbaarheid: Jaarrond
Verkrijgbaar: Orca, Green Beauty, Pure
The story of
Xerophyllum tenax oftewel Beregras, is een grasachtige vaste plant die bij de leliefamilie hoort. Andere gebruikelijke namen zijn squaw-gras, zeepgras, quip-quip en Indian Basket gras.
Het gras kan tot 150 cm hoog worden en groeit in trossen. De grasachtige bladeren zijn olijfkleurig en groeien vanaf de basis van de stengel en zien eruit als een waaier. De romige witte schotelvormige bloemen van het gras groeien op een stengel en lijken op een vanille-ijsje! Ze groeien in juli en augustus en hebben een zoet aroma. Het gras is ecologisch belangrijk omdat het een vuurbestendige soort is. Het is vaak de eerste plant die na een bosbrand ontspruit.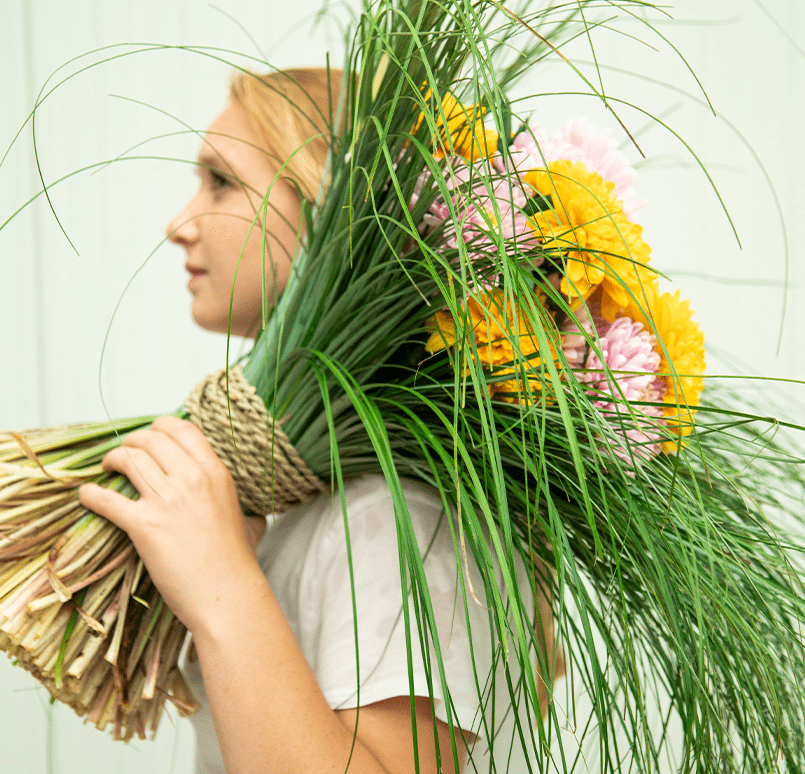 Xerophyllum tenax
oftewel Beregras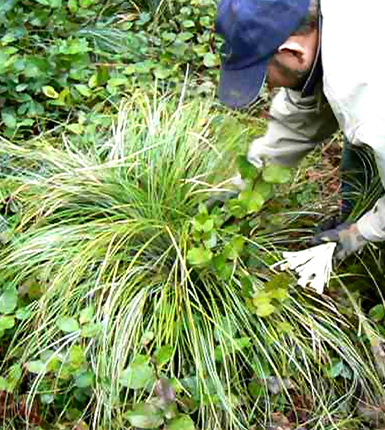 Waar groeit Beregras?
Beregras wordt gevonden in open bossen en weilanden in het westen van de Verenigde Staten; van British Columbia tot Californië, van zeeniveau tot aan 2.100 meter hoogte. Het groeit veel onder Alpine Lariks en witte barkdennen.
Pickers plukken het in het bos en in grote balen komt het naar onze leveranciers. Daar wordt het gras gecleand en in kleinere bosjes gebonden. In principe is het product het hele jaar beschikbaar, al zijn er periodes dat sommige bossen/gebieden dicht gaan om de nieuwe groei rust te geven.
Van groen naar crème
Inheemse Amerikanen in British Columbia, Oregon en de staat Washington hebben van oudsher manden gemaakt van de stengels en wortels van het Beregras. Wanneer het gras in de zon wordt gedroogd, wordt het crème wit van kleur. Gecombineerd met materialen met andere kleuren, worden prachtige ontwerpen in de mandjes geweven. Ook heeft de wortel een medicinale werking, zij zijn bloedstelpend.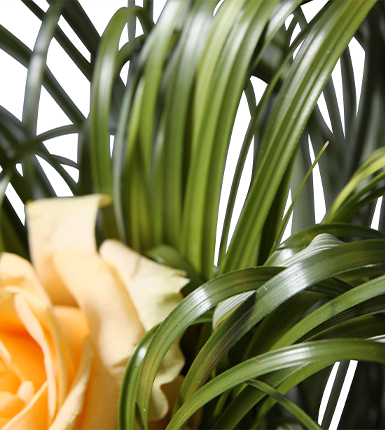 Green Inspiration
Het vertrekpunt is groen, kijk naar de vorm van het blad, deze zegt zo veel over de uiteindelijke uitstraling. Het gras zorgt voor beweging, voor de swingende noot in je boeket. Beregras gevouwen is bovendien een creatieve toepassing voor ieder arrangement.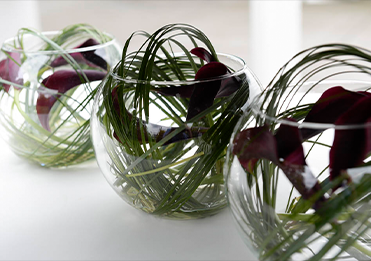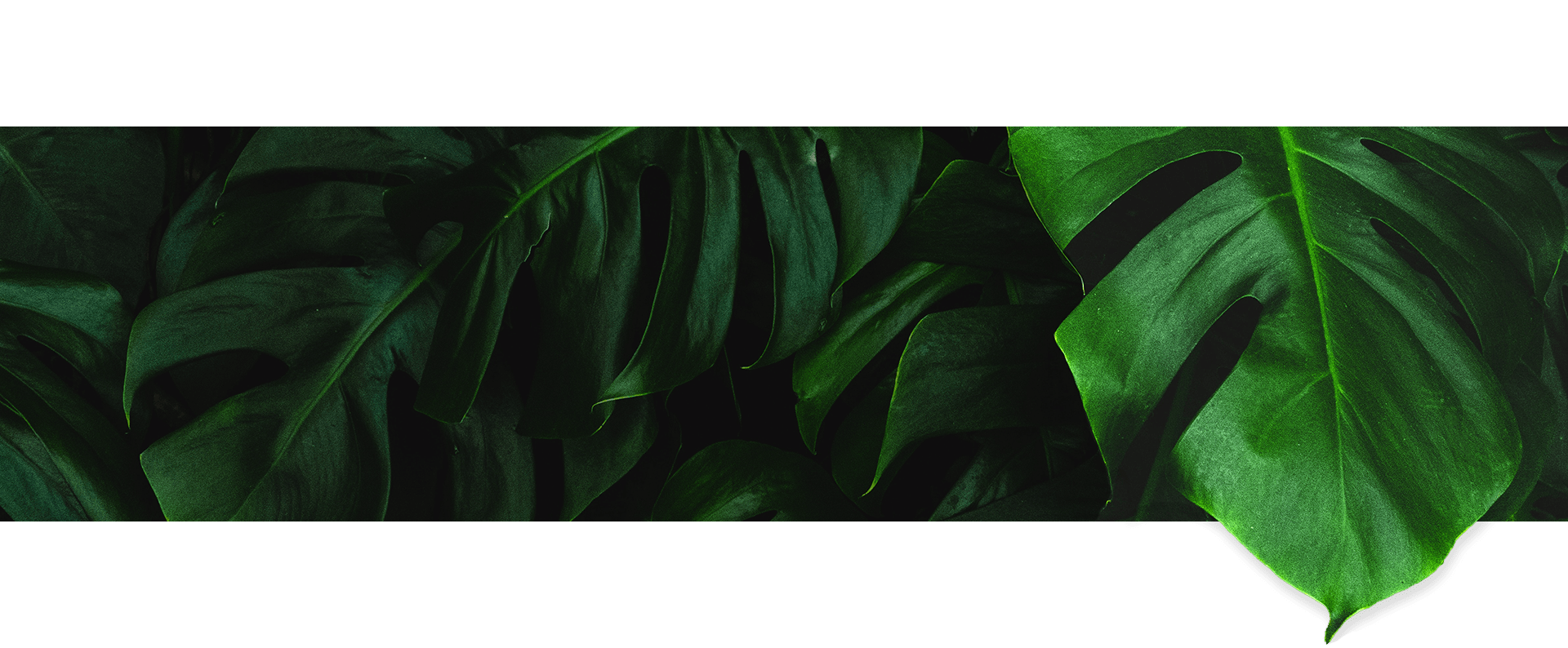 Bezoek
de

ADOMEX

webshop
Vind een groot en divers assortiment van prachtig groen
Adomex biedt naast snij- en decoratiegroen ook droogbloemen, gepreserveerde en geverfde producten en natuurlijke decoratie artikelen
De webshop werkt op alle toestellen en kent handige gebruiksmogelijkheden
Word klant om ook te kunnen kopen
Bent u al klant dan kunt u automatische inloggen en starten met kopen
Heeft u nog geen inloggegevens? Dan kunt u ook onze webshop bekijken als bezoeker
Webshop