Green Lifestyle
Tijdens de Flora Holland Trade Fair en in lijn met de traditie lanceert Adomex ook dit jaar weer een prachtig magazine. Voortbouwend op de overtuiging van de Kracht van Groen, verschenen eerder magazines met onder andere het thema "Green powers the flowers'. Hierin wordt aandacht besteed aan verrassende en creatieve combinaties van snijgroen en bloemen.
Prijswinnende arrangeurs
In het Magazine dat nu verschijnt is gekozen voor uiteenlopende onderwerpen. Prijswinnende arrangeurs tonen hun arrangementen en geven daarbij aan hoe zij kijken tegen duurzaamheid in het vak en in hun werk. Sustainability komt aan orde en er wordt een beeld geschetst van de ontwikkelingen en de stappen die we, samen, kunnen en moeten zetten.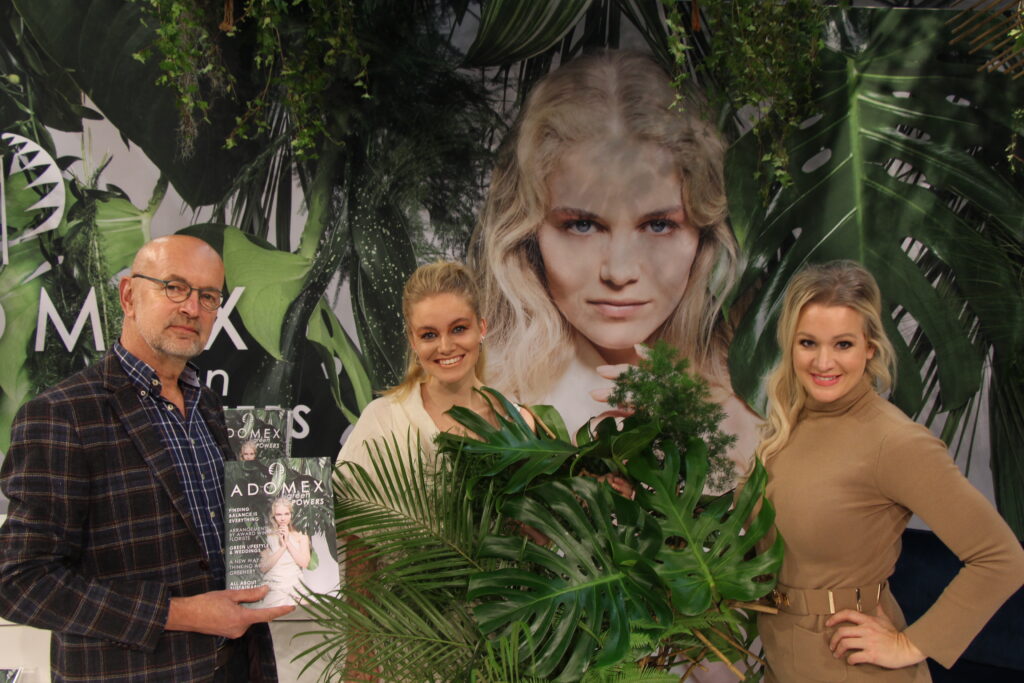 Uitreiking Magazine
v.l.n.r. Anton Klunder, Esmée van der Goes, Sarah Dikker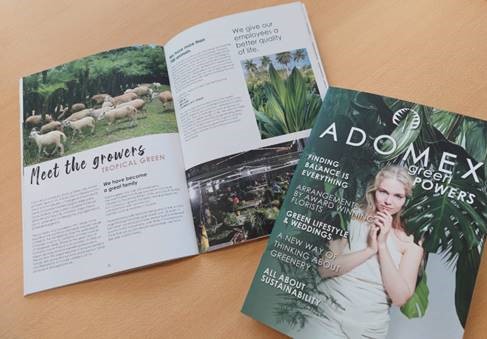 Meet the growers
Ook bevat het magazine een kennismaking met uiteenlopende leveranciers van Adomex. Kwekers en leveranciers die met veel toewijding iedere week weer zorgen voor een constante aanvoer van kwalitatief hoogwaardig product.
Groene inspiratie
Daarnaast wordt een aantal andere producten gepresenteerd en daarmee 'in the picture' gezet. En het geheel is doorspekt met veel groene inspiratie, prachtige groen arrangementen, gemengde boeketten, en solitair blad waarmee je een fashion statement maakt.
Adomex draagt met dit magazine, dat tot stand is gekomen in samenwerking met Sarah Dikker, én met haar brede assortiment van snij- en decoratiegroen, bij aan de markt en aan de afzet van bloemen en planten.