Aralia,
Fatsia japonica
Names: Aralia, Fingerpalm or Fatsia japonica
Length: 20 – 80 cm
Countries of origin: Guatemala, Costa Rica, South Africa, Italy, Spain
Availability: All year round
Range: Green Beauty and Orca Green
The story of
Fatsia japonica, also called Aralia, originates in Japan and was later cultivated in Italy and Israel. In recent years, the foliage has largely come from Central America, with Costa Rica and Guatemala as important countries. The product is imported weekly, making it available all year round.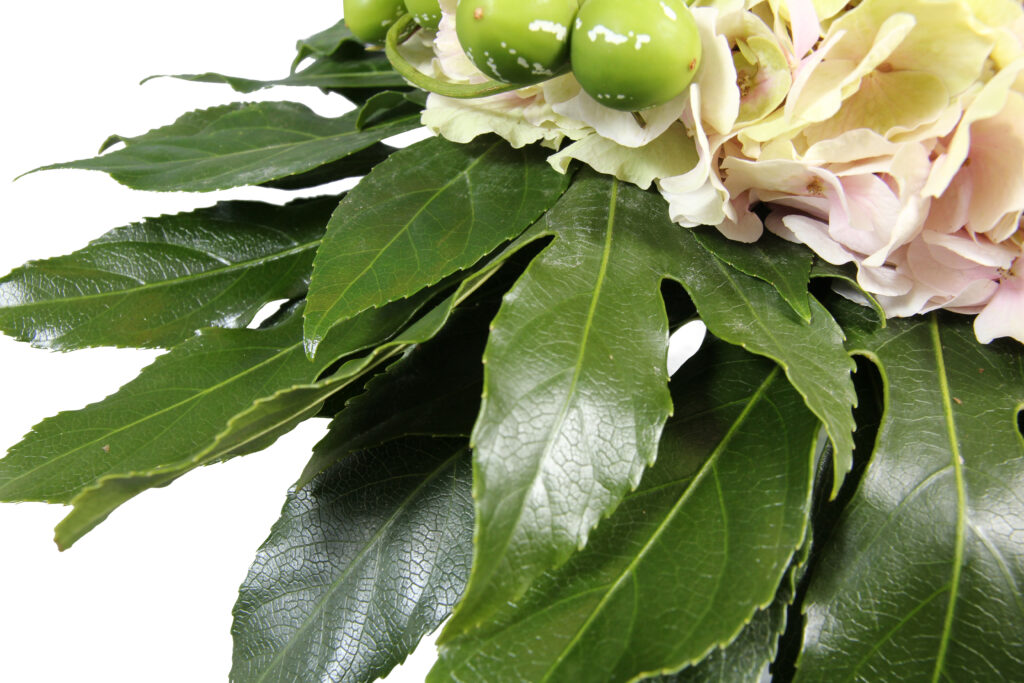 Fatsia japonica
or Aralia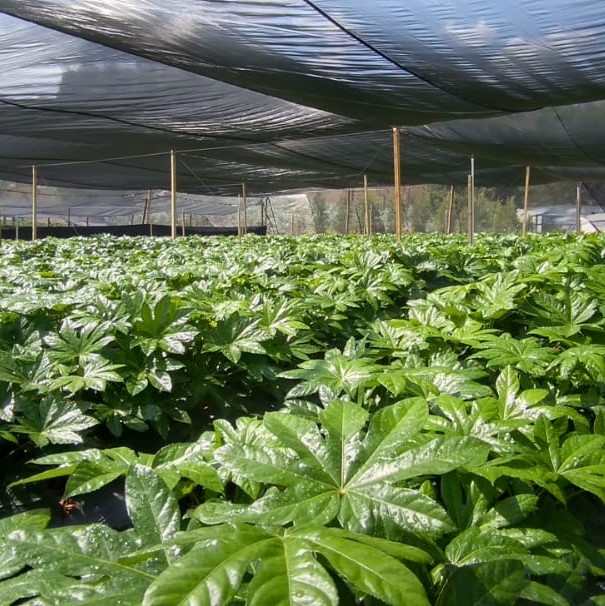 Where do the

Aralia leaves

grow?
Aralia grows on a farm under a 'saran', which protects the leaves from the sun. As the plant continues to grow, it is renewed every 5 years. After the harvest, the leaves are washed in a barn and sorted by length (S-M-L). The product is available in different sizes, from 20 centimeters to 80 centimeters. The leaves are bunched in 10 branches per bunch. The product is available with or without vacuum packaging.
Finger Plant
Fatsia Japonica thanks her beautiful name to her Japanese ancestry. The leaves have eight lobes "fatsi" in ancient Japanese which means "night". In the Netherlands, Aralia is also called Finger Plant because of the similarity of the leaf shape with one hand.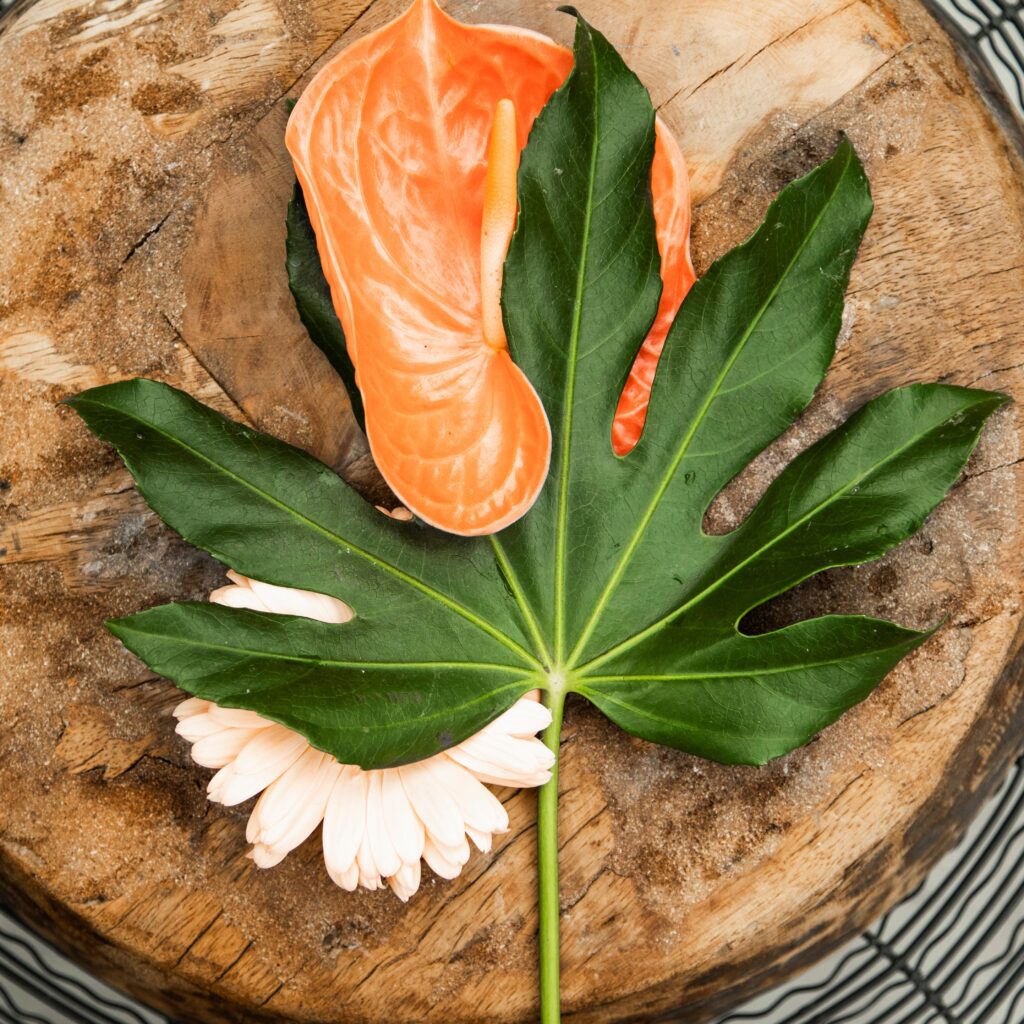 Green Inspiration
Due to its exotic shape, the Aralia leaves can be used in various ways: in a bouquet, a corsage, decorative round….
The leaves have calming shapes that can be used as the collar of a bouquet.
The possibilities are endless. You can let your creativity run wild!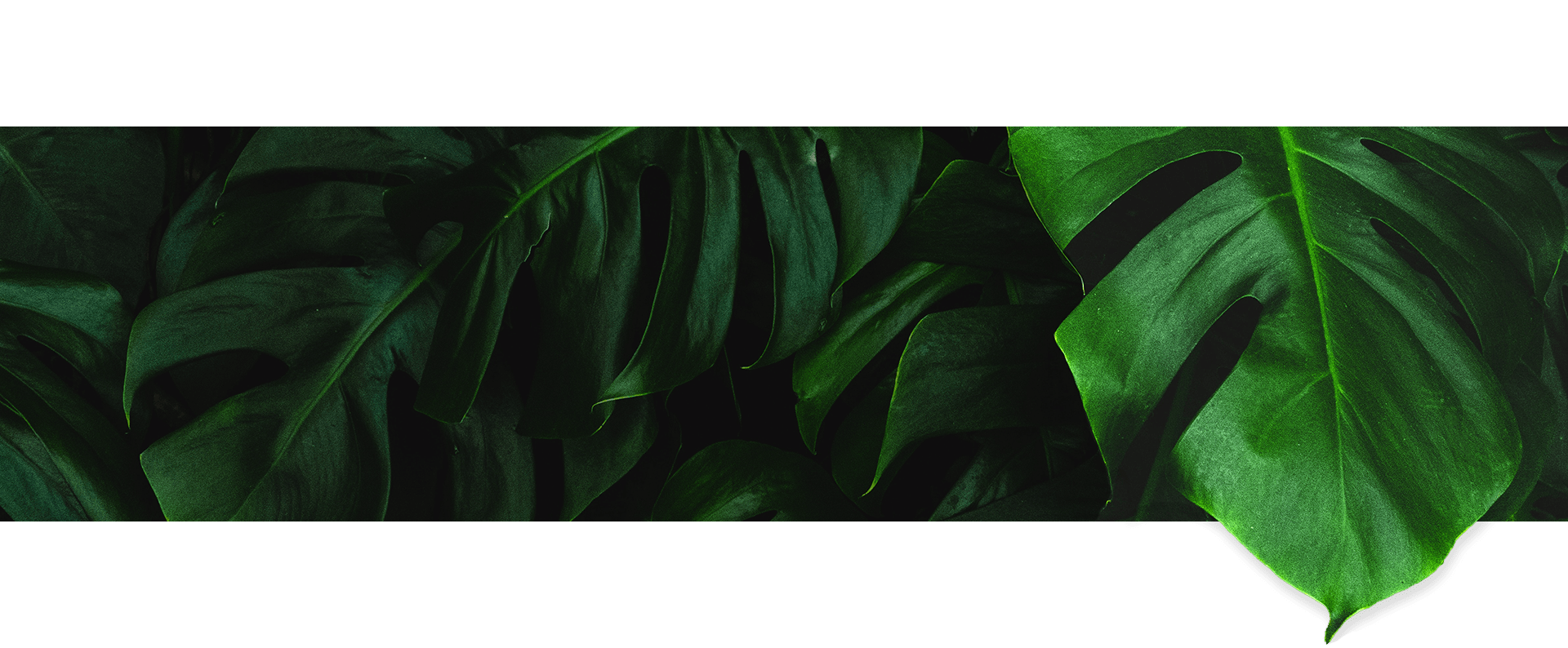 Visita
il negozio online di

ADOMEX
Trova un vasto e diversificato assortimento di bellissime decorazioni verdi
Adomex offre più del verde per il taglio e la decorazione. Forniamo anche prodotti conservati e dipinti e articoli per la decorazione naturale
Il negozio online funziona su tutti i dispositivi ed è molto intuitivo
Diventa un cliente per accedere al nostro negozio online
Quando sei già cliente Adomex puoi accedere automaticamente e iniziare ad acquistare
Non hai ancora un login? Puoi anche accedere al nostro negozio online come visitatore
Webshop