Ornamental grasses,
Cyperus Glaber
This Dutch grass species is grown in the greenhouse. It has fresh green leaves and a very special inflorescence. This ornamental grass can always be recognized by its shape. The Cyperus Glaber forms high triangular stems on which dense clusters of yellow-green round flowers bloom at the top, giving them great ornamental value.

This species is also known as 'Umbrella plant' and is related to the Papyrus plant (Cyperus papyrus). It is a subtropical swamp plant from East Africa where the plant can reach a height of 2 or 3 meters.
Once or twice a week the grower checks his crop for cutting. Long plumes grow on top that are normally cut off.

The plants are planted in February and the first flowers bloom around mid-May. The grass is available until October. They grow to a maximum length of about 80 cm and the grower cuts them near the ground. It is a fun and affordable filler for bouquets.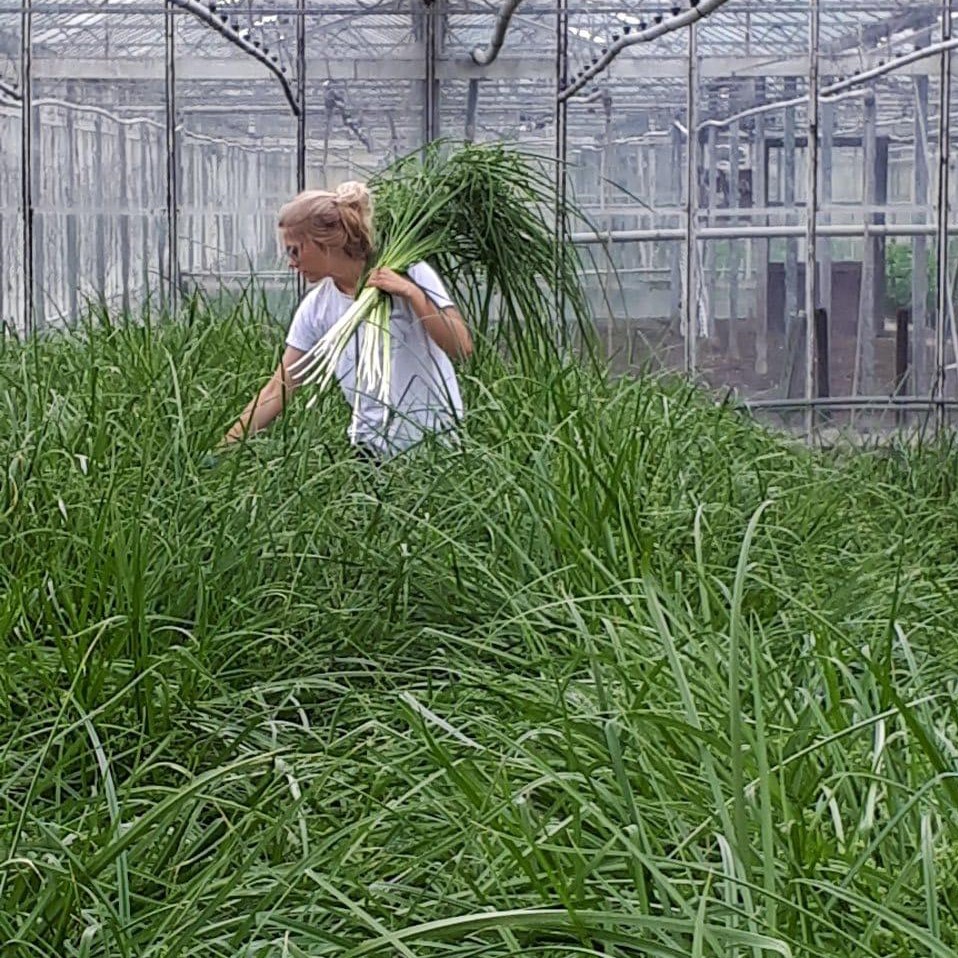 Cyperus Glaber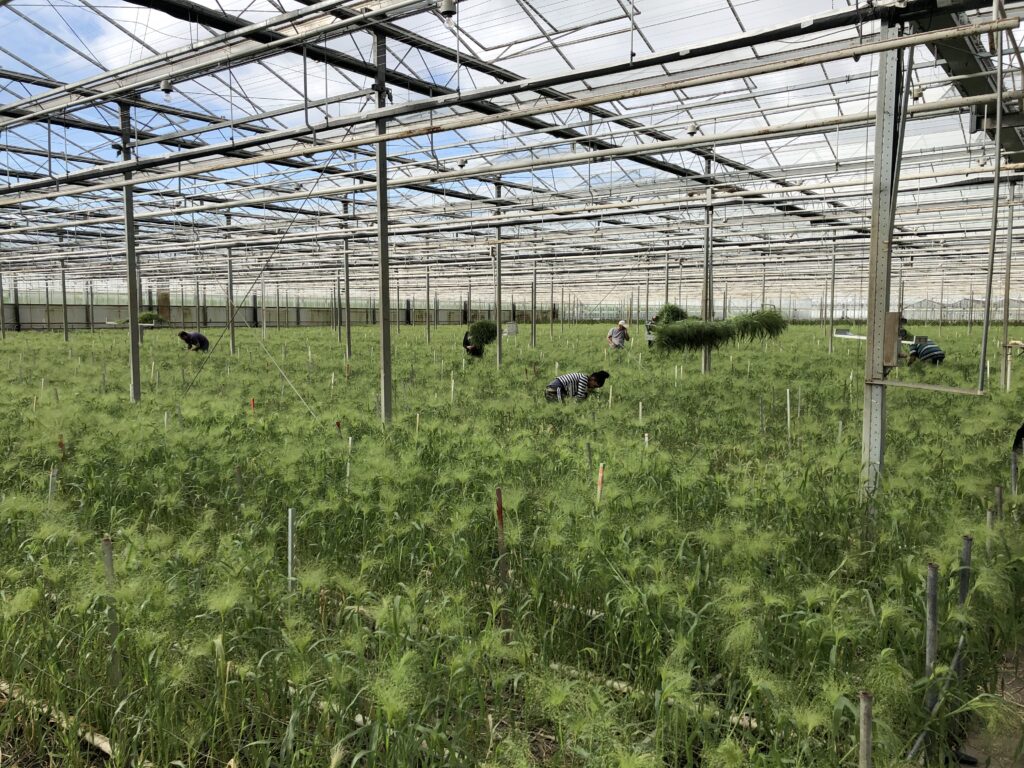 Panicum fountain
This plant is sown and it is therefore an annual product. The supplier usually grows Panicum in the greenhouse, because if it grows outside, the grass will turn brown in color.
This product is available almost all year round, including from Italy.
Pennisetem Karly
This Dutch product is also grown in a greenhouse or under a tunnel. They are perennials, so multi-annual products. Once a week the grower cuts this ornamental grass.
The grower plants this grass in March, and the plants grow to a length of 60/65 cm in approximately 8-10 weeks.
Pennisetum is available until mid-September.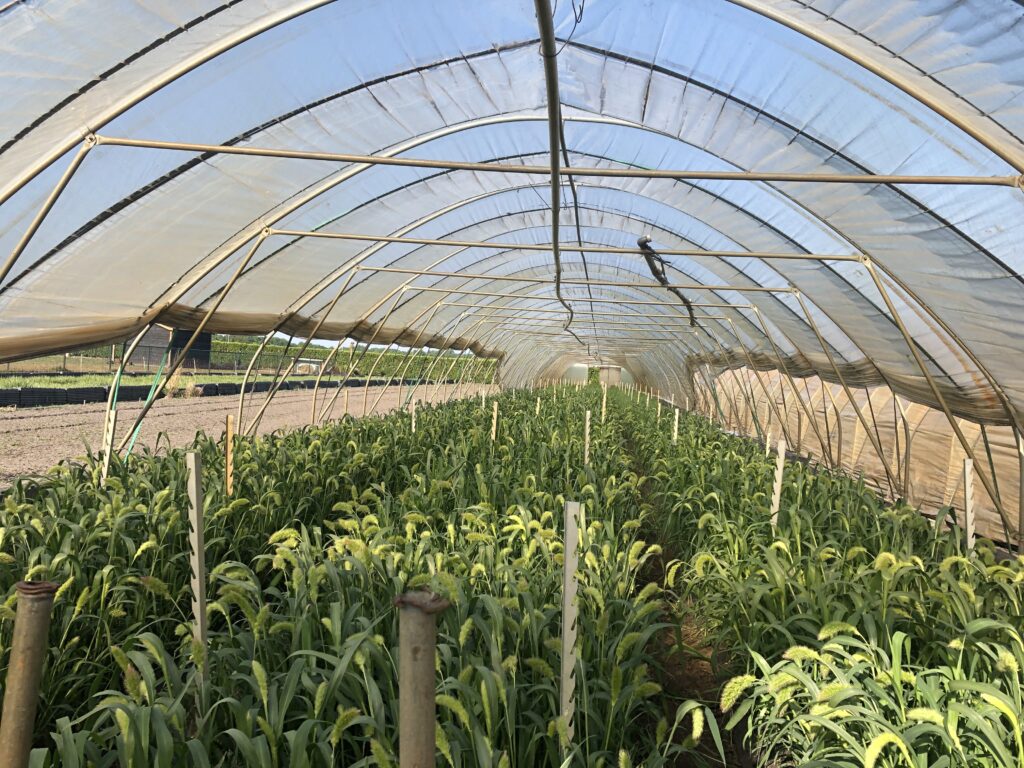 Green Inspiration with ornamental grasses
Ornamental grasses do very well in bouquets and flower designs. A midsummer bouquet containing eye-catching summer flowers in heavenly colours, combined with symbolic summer grasses such as Panicum, Pennisetem, Setaria or Cyperus. Bet your summer will be unforgettable?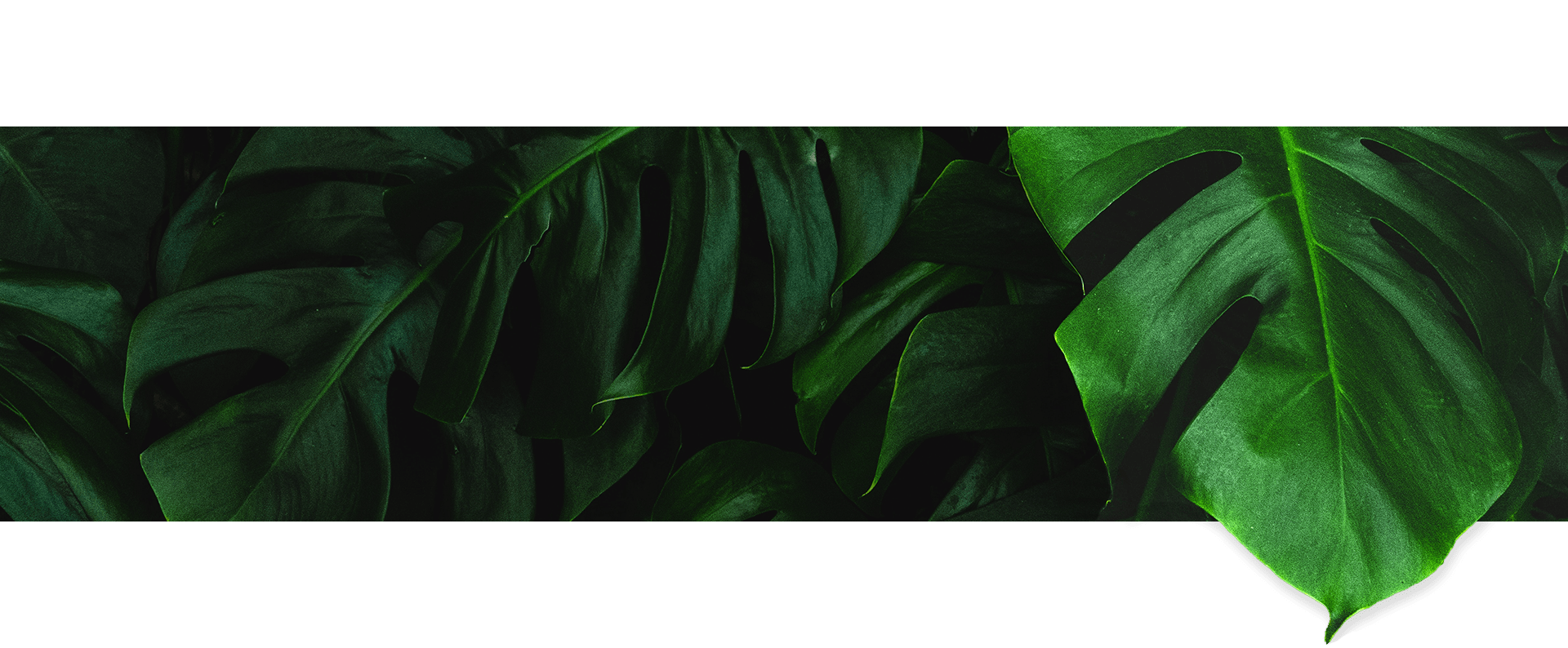 Visita
il negozio online di

ADOMEX
Trova un vasto e diversificato assortimento di bellissime decorazioni verdi
Adomex offre più del verde per il taglio e la decorazione. Forniamo anche prodotti conservati e dipinti e articoli per la decorazione naturale
Il negozio online funziona su tutti i dispositivi ed è molto intuitivo
Diventa un cliente per accedere al nostro negozio online
Quando sei già cliente Adomex puoi accedere automaticamente e iniziare ad acquistare
Non hai ancora un login? Puoi anche accedere al nostro negozio online come visitatore
Webshop