Easter,
Pear wood, nature on the table
In order to make a real Easter table statement, you need something striking. With, for example, a wreath or planter made of pear wood, filled with yellow flowers, mosses, green Ruscus and quail eggs, flowers and plants. Instantly, you bring nature to the table!!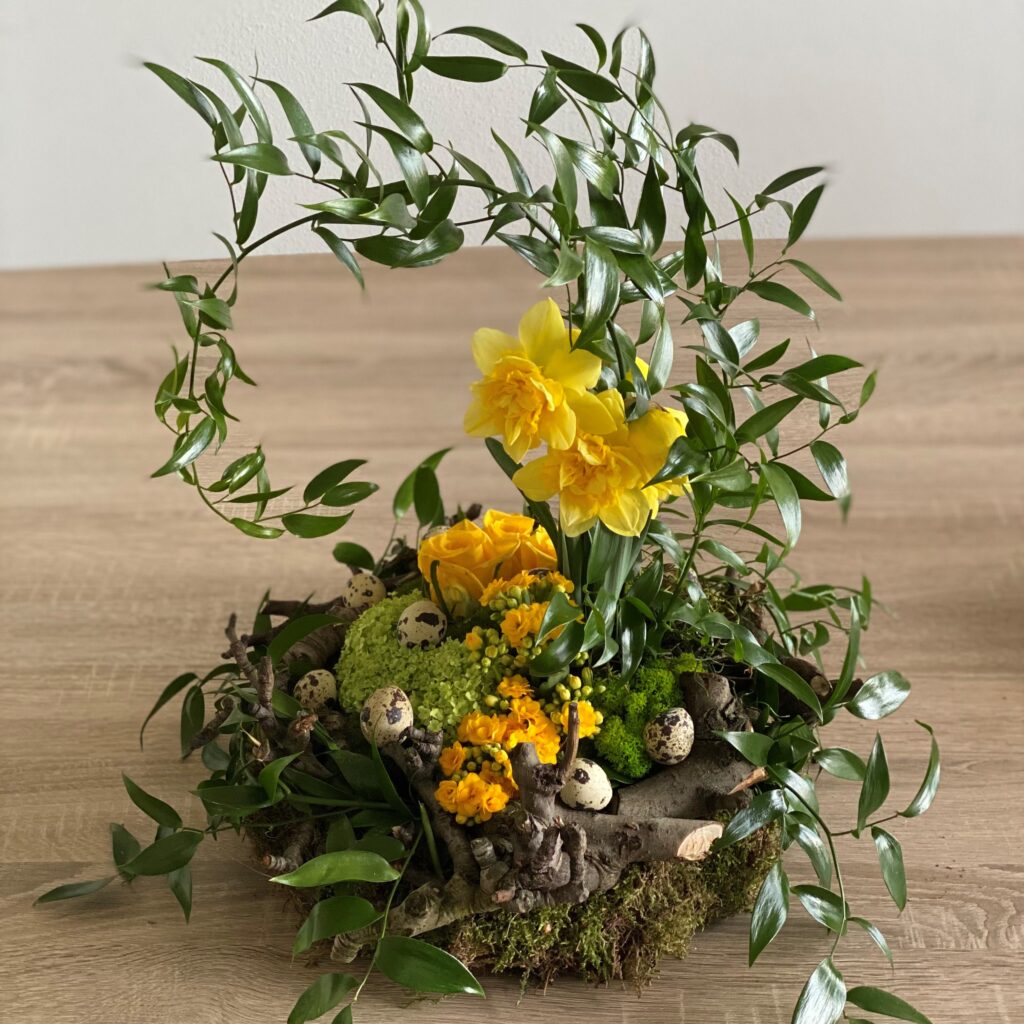 Pear wood planter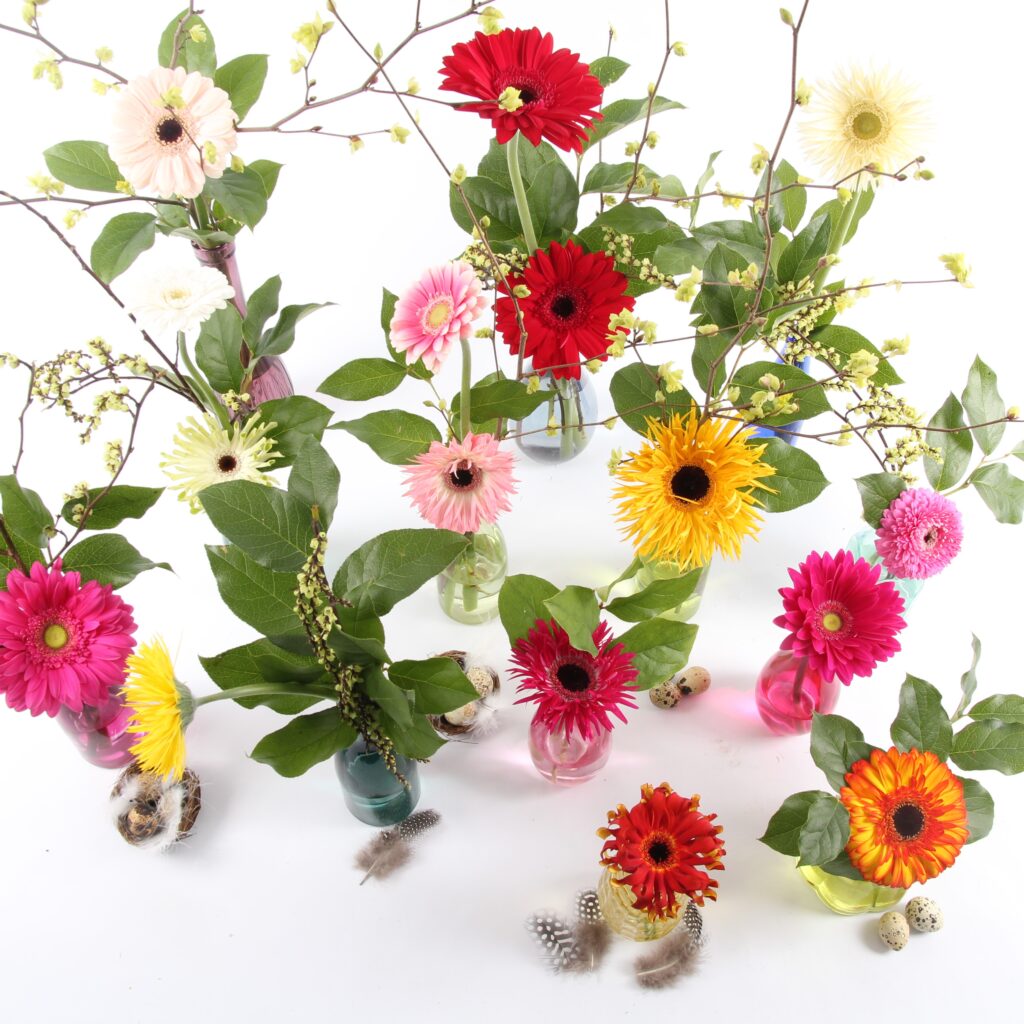 A delicious

Easterlunch
The table is set, flowers on the table and the first dish is in the oven. Time for the proverbial finishing touch. A beautifully laid out table where you fill a lot of different vases with colorful flowers, a few sprigs of Salal and spring branches to make your spring decoration complete.
Easter in the

Netherlands
It's Easter time! Although a trip abroad or a grand dinner with family is not an option this year, we are still happy to inspire you with some spring styling!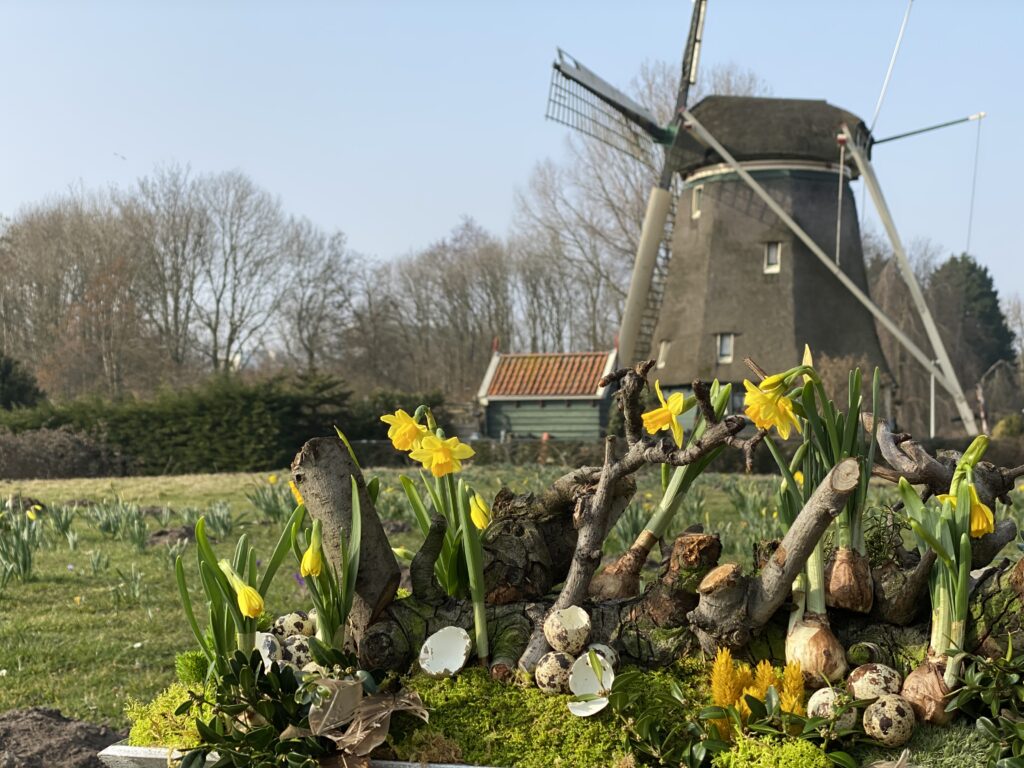 Easter Green Inspiration
GREEN finishes Easter. As decoration on your table (inside or outside) you surprise your guests with lush filled tree trunks or pear wood wreaths filled with typical spring flowers. Provide height differences with, for example, bulb moss, and top it off with decorations such as quail eggs or broken egg shells.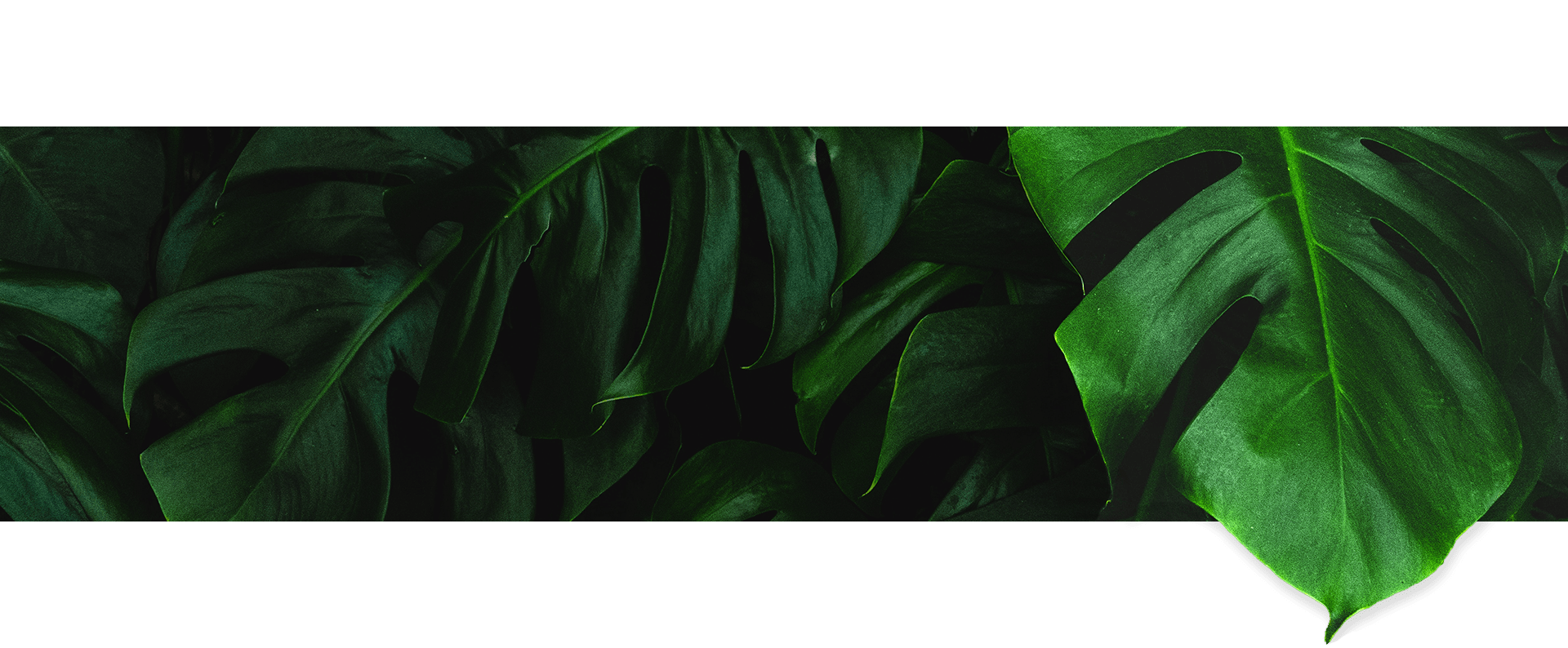 Découvrez
la boutique en ligne

d'Adomex
Une large gamme de feuillages décoratifs
Un ample assortiment de feuillages et mousses stabilisés, de végétaux peints et d'articles de décoration.
Une boutique en ligne facile d'utilisation et qui fonctionne sur tous vos appareils
La possibilité de créer un compte si vous n'êtes pas encore client d'Adomex
La possibilité de se connecter 24h/24 et 7j/7 pour faire vos achats
Pas encore client? Nous vous offrons un aperçu de notre boutique en ligne.
Webshop